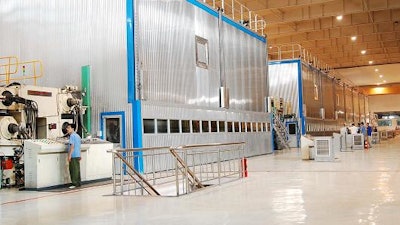 CHESTERFIELD, Va. (AP) — A Chinese pulp and paper company is breaking ground on a $2 billion manufacturing plant.
Shandong Tranlin Paper Co. Ltd. held a groundbreaking ceremony Thursday at the site of its future plant on the James River in Chesterfield County.
Gov. Terry McAuliffe said at the ceremony that the Tranlin plant marked the beginning of a "renaissance" of manufacturing in the Old Dominion.
Virginia successfully competed against several states for the project.
The company, using a U.S. subsidiary called Tranlin Inc., produces paper products from organic agricultural field waste such as wheat straw and corn stalks, as well as organic fertilizer made by converting the residuals from its paper manufacturing process.