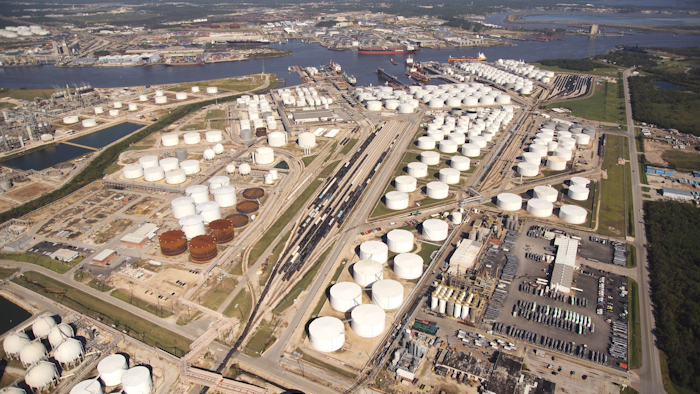 While Hurricane Matthew batters Florida this morning, efforts to protect Houston Ship Channel's chemical plants and oil refineries from the next "big one" are still in limbo.
Officials have been hammering out a plan and had promised that a proposal to protect the industrial area from dangerous winds or a massive storm surge would be ready six months ago. But according to a recent report in the Texas Tribune, talks have been stymied by conflicting views on how to proceed. Even as the world's second largest petrochemical complex remains vulnerable this year, scientists working on the plan recently said that a proposal would not be ready until next year at the earliest.   
Researchers from Rice University in Houston and Texas A&M University are working on the project and said that a recent meeting of the Joint Interim Committee to Study a Coastal Barrier generated little progress because the two universities are advocating differing ways to prevent the catastrophe of a storm surge.
Texas A&M wants a"coastal spine" plan, which would expand the "Ike Dike" and create massive floodgates at the Galveston Bay entrance.
Rice, on the other hand, endorsed a "mid-bay" system that calls for a floodgate closer to Houston's industrial complex. Others are advocating that both systems be put in place.
Cost is naturally a big issue hovering over the debate as either project would come with an $8-$10 billion price tag.
If the Commission can get a plan approved, the hope is that next year work will begin on putting stronger barriers in place to protect the area.