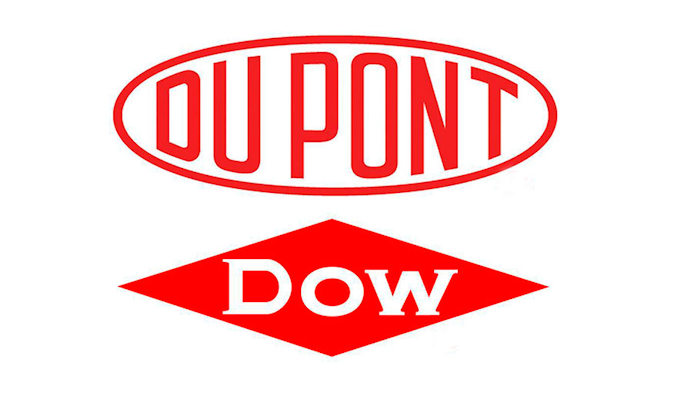 Officials from Dow Chemical and DuPont defended their companies' proposed merger Tuesday before a skeptical Senate panel.

The Senate Judiciary Committee held a hearing on competition issues in the agribusiness sector amid a wave of industry consolidation.

In addition to the Dow-DuPont merger, ChemChina received approval from the Justice Department to acquire Swiss agrichemical giant Syngenta, while Bayer recently struck a deal to acquire St. Louis seed and pesticide titan Monsanto.

If cleared by antitrust officials, those three companies, The News Journal reported, would control 70 percent of the global pesticide market and 80 percent of the U.S. corn seed market — although Dow-DuPont plans to split into three separate, publicly traded companies within two years of their merger.

Sen. Charles Grassley, an Iowa Republican and chairman of the Judiciary Committee, warned last month that consolidation could raise costs for farmers in the midst of a sluggish agricultural economy.

He reiterated his concerns this week.

"To me, it looks like this consolidation wave has become a tsunami," Grassley said during the hearing, according to The Des Moines Register.

Dow and DuPont officials, however, told the committee that combining their companies' operations — particularly in research and development — would enhance competitiveness and improve farmers' profitability.

"Dow and DuPont both have strong positions in different parts of the agriculture inputs market, but each needs additional capabilities to compete effectively," said James Collins, who heads DuPont's agriculture division.
The merger, however, could be held up by antitrust proceedings in the European Union, and advocates — including the American Antitrust Institute — previously urged the Justice Department to reject it outright.

AAI President Diana Moss told the panel this week that the Dow-DuPont and Bayer-Monsanto deals, in particular, could "eliminate head-to-head competition in markets for certain crop seed and chemicals."