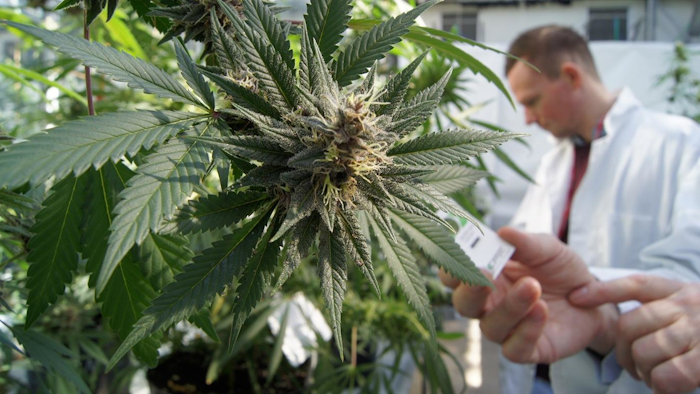 Colorado marijuana regulators have issued a massive recall of retail pot after lab tests showed the presence of imidacloprid. The chemical is a common insecticide but has not been approved for marijuana.
The recalled will affect crops grown by MGI Inc., who operate cultivation facilities under the name Kindman. According to the Denver Post, the company denies using the chemical on its crops and blamed faulty testing on the lab results.
"We are contesting these findings and are attempting to have the hold released," the company said in a statement. "We believe the test process is faulty and that the Colorado Department of Agriculture has potentially cross-contaminated our samples during testing."
While it's unclear exactly how much pot is affected, the recall is valid for several strains of crops grown between March 2014 and January 2016 and sold in cannabis shops throughout the state.  
Imidacloprid is a neonicotinoid — a class of chemicals that have come under increased scrutiny in recent years over fears they could be contributing to honeybee population losses. Imidacloprid is the most widely used insecticide in the world.
The use of these chemicals on marijuana, however, remains an emerging and contested issue in states with legalized pot. Because marijuana is still illegal under federal laws, no specific pesticide has been approved for use on pot crops. In Colorado, a few pesticides have been deemed by regulators to be permissible because they don't violate the prohibitions of the product's label — however Colorado's governor declared pesticides on marijuana a public safety risk and has been cracking down on their use.