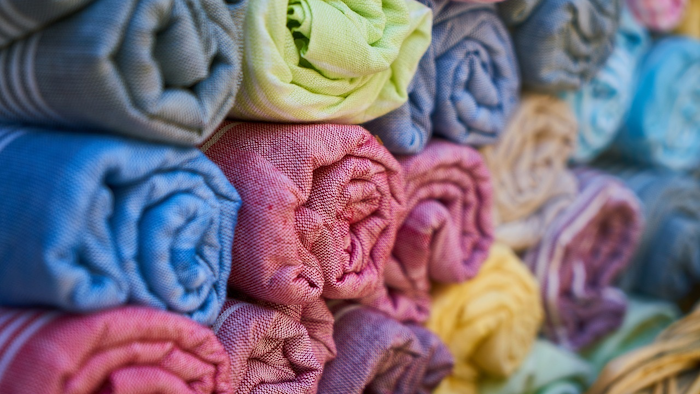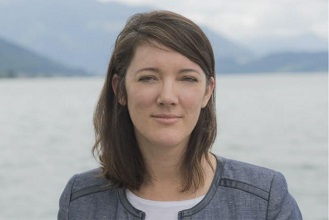 Probably not. But as we start the new year, automation is one of several trends that will change the face of sustainable fashion. For the better. Here are four unfolding trends that point to a more sustainable future for fashion. 
No more excuses. We have a case (or two) for change.  For years, visionary organisations have been pressurising the fashion industry to clean up. Eliminate hazardous chemicals. Enable living wages. Improve fire and building safety. And there has been progress – from the Accord and Alliance in Bangladesh to the positive actions led by the ZDHC (Zero Discharge of Hazardous Chemicals) consortium. All good. But most of these are largely the result of a preventable tragedy or heightened awareness of the industry's environmental impact.
In 2017, two important reports were published – The Pulse of the Fashion Industry and A New Textiles Economy:  Redesigning Fashion's Future – which made a clear case for why business as usual is not only ethically unacceptable but also financially imprudent. Particularly when 'one garbage truck full of textiles is landfilled or burnt every second' – which is value that could be harnessed. Both reports were enthusiastically endorsed and supported by leading brands, retailers, and other stakeholders. Now more than ever, we have the data. Now it's time to act.
Our toolkit is expanding.  Various technologies are enabling more transparency and thus more accountability in the sector. Want to know which brands are committed to transparent and ethical sourcing practices? You can do so via the Fashion Revolution Transparency Index or, in certain markets, the Good on You or Not My Style apps.
Or, want to see which brands practice good buying practices with their suppliers? A newly launched platform, Better Buying, acts like a TripAdvisor for this sector and enables factories to publicly rate their buyers. It is well-documented that purchasing practices can influence (positively and negatively) working conditions in factories.  If such practices were publicly assessed, perhaps buyers would be encouraged to change. And, overall, this emerging "data economy" is helping us see what is currently hidden and take responsibility for a better way.
Innovation first. The Pulse of the Fashion Industry report showed that if we were to continue business as usual, fashion brands and retailers would see a loss of $45 billion per year by 2030 (about a 3% reduction in EBIT). But how can we change this linear, waste-generating business model underlying our industry? We need to question our assumptions. Challenge our economic drivers. And embrace innovation.
Last year, C&A Foundation founded a collaborative platform – Fashion for Good – which, at its core, works to find, nurture and scale those innovations that will transform how the clothes we love are designed, produced, sold, and reused.  For example, one innovator, We aRe SpinDye, has developed a new colouring method that reduces water consumption by 85 percent, chemicals by 70 percent and energy/CO2 by 30 percent. Likewise, Tamicare Ltd, created Cosyflex - the world's first technology developed to mass produce 3D-printed finished textile products.
But it is the collaborative nature of Fashion for Good that is particularly powerful. By bringing together a diverse group of global brands and retailers (including C&A, Adidas, Kering, Galeries Lafayette, and Zalando, each of whom is eager to test new technologies, processes, and models in their own supply chain), we can help these innovators test, replicate and scale up across the global apparel industry.
Robots can be good for workers. AI (artificial intelligence) is transforming how we shop.  Just look at the recent launch of Amazon Go in Seattle, the world's first check out-free store. Will it also change the way our clothes are produced, possibly eliminating jobs for millions of garment workers? With the rise of innovators such as SoftWear Automation and Sewbo and the gradual reshoring (thanks to automation) of textile production to places like North Carolina, it's not surprising that many are heralding (or fearing) the rise of the 'era of robots.' Indeed, back in 2016, the International Labor Organization warned that garment workers in countries such as Indonesia, Cambodia, and Vietnam could be replaced by robots in the coming decades. If unchecked, this development could lead to significant job loss in producing countries.
But, the reality can be different. Firstly, automation, at this point, cannot yet compete with manual labour on price, as stated recently by the CEO of the Crystal Group, the world's largest clothing manufacturer. It will take time, which gives the apparel industry time to prepare.
Secondly, automation can have a positive effect on jobs – converting minimum wage, repetitive jobs into better paid, skilled jobs. But this requires significant effort and leadership on the part of governments, business, and civil society. It requires shifts in power dynamics between employer and employees. It requires thoughtful mitigation and resources for retraining. Is the industry ready and willing to commit to that?
Looking Forward.  The global apparel industry is at an inflection point. Potential disruption to the industry has never been greater, as the joint 2018 outlook from McKinsey & Company and the Business of Fashion shows.
At the same time, the level of pre-competitive collaboration among brands, retailers, manufacturers continues to rise. This should give us hope that the industry is serious about sustainability and bold enough to set aside 'lone wolf' approaches for the common good. 
But for this to succeed, we need not only collaboration but convergence. Let's reduce the competing projects, the duplicative efforts, the white noise and, instead, come closer together to transform this industry. And let's not forget the important stakeholder who has the most to gain (or lose) but often the weakest voice:  the garment worker.
Leslie Johnston is Executive Director of the C&A Foundation.