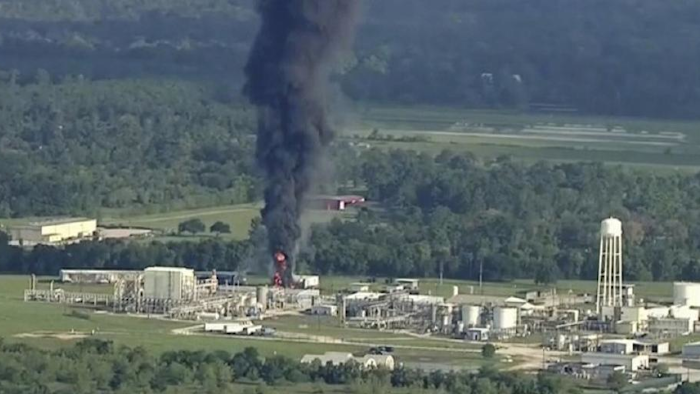 A Houston-area chemical plant that suffered from flooding, power loss and two explosions as a result of Hurricane Harvey was unprepared for the storm, according to federal investigators.
The U.S. Chemical Safety Board said last week that the emergency response plan for Arkema Inc.'s Crosby, Texas, facility offered little direction about containing flood waters, even though the property has been in the 100-year flood plain since 2007. The Associated Press reports the plan simply states that "care shall be taken to be sure water is kept out" of buildings.
Logs detailing workers' efforts to prepare the plant for the hurricane made no mention of relocating highly unstable organic peroxides.
As record amounts of rain fell along Texas' Gulf Coast, the Arkema plant lost power and its backup generators — sitting only two feet above ground — were swallowed by rising flood waters. Arkema abandoned the site on Aug. 29 and a mandatory 1.5-mile evacuation zone was created in anticipation of a fire and explosion, displacing hundreds of residents for about a week.
The facility's refrigeration system eventually failed, which led the organic peroxides to destabilize and catch fire on Aug. 31. Fifteen responders were treated for exposure at local hospitals.
"The facility was not prepared for such heavy rainfall," Chemical Safety Board Chairwoman Vanessa Allen Sutherland said during a news conference.
Arkema officials said they planned as best they could and couldn't have anticipated such unprecedented rainfall — even though the National Hurricane Center provided a warning prior to Harvey's arrival that areas around Houston could get 50 inches of rain.
"Our Crosby site has never had flooding anywhere like what we saw in Harvey since we purchased the property in 1960," Arkema spokeswoman Janet Smith said Wednesday. "Even during Tropical Storm Alison, which caused severe flooding in Houston, we were able to drive trucks around our Crosby plant."