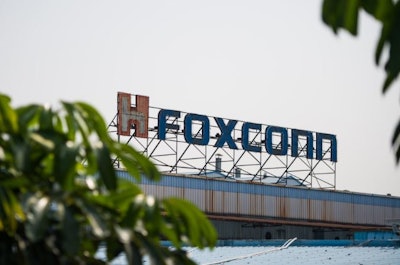 Foxconn Technology Group officials say they look forward to building a plant in Mount Pleasant after the state's economic development board signed off on a contract handing the company up to $3 billion in incentives.
The Wisconsin Economic Development Corporation's board approved the deal Wednesday. Gov. Scott Walker and company officials plan to sign the contract Friday.
The Taiwanese electronics giant issued a statement a little after 1 a.m. Wisconsin time Thursday saying it remains committed to investing $10 billion in the plant. The statement said the plan will build the world's most advanced screens and include packaging, molding and tool-and-die processes as well as final product assembly operations.
The company says it looks forward to being part of the Wisconsin community and transforming the state.