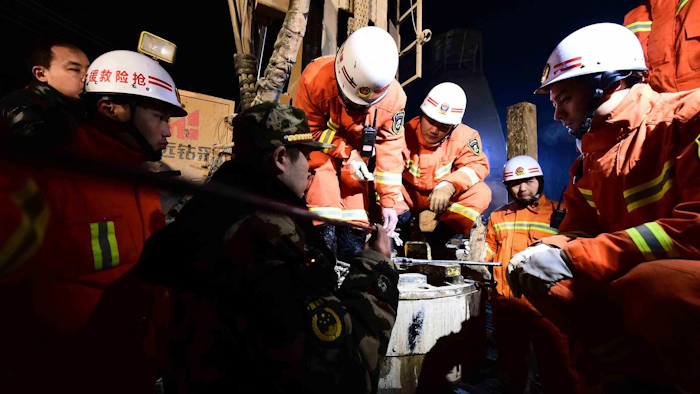 Local authorities this week blamed a deadly coal mine explosion in northern China on illegal mining activities, according to state-owned media.

The Xinhua News Agency also reported that the "people who are responsible" for mine owner Linli Coal Mining were under police control following the initial investigation.

The explosion occurred following a buildup of gas Tuesday morning in the Ningxia Hui Autonomous Region. 
Twenty miners were working underground at the time; 18 are confirmed dead and two others remain missing. Rescue operations were ongoing as of Wednesday.

The Wall Street Journal reported that the incident is currently the second-deadliest in China's coal mining sector this year. Twenty workers were killed in a March explosion, while more than 200 died in accidents in the first six months of the year.

Last year, coal mining deaths totaled 768, down from nearly 7,000 fatalities in 2002. The government, the paper noted, attributed the decline in part to a state-orchestrated consolidation of the coal industry amid sluggish demand.
China plans to reduce its coal production by 500 million tons in coming years, and the coal and steel industries combined are expected to see 1.8 million layoffs. Total layoffs in the country's industrial overhaul could approach 6 million.