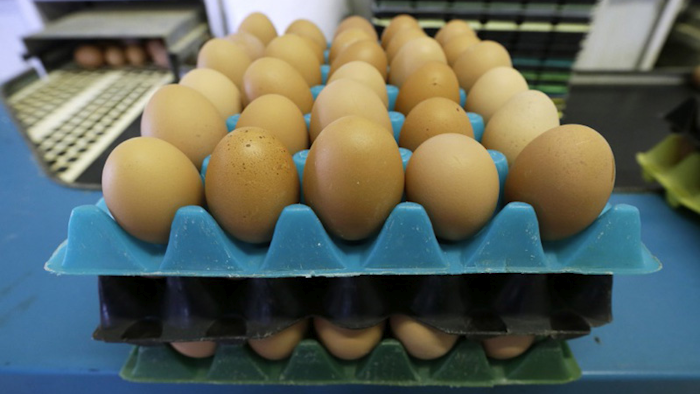 Egg prices in the U.S. hit their lowest levels in roughly 10 years as production outpaced demand in the wake of last year's avian flu outbreak.
The Associated Press reports that poultry barns are restocked after the outbreak prompted the culling of millions of birds last year — and sent prices skyrocketing — but that exports to Canada, Mexico and other countries remain sluggish following restrictions implemented during the scare.

Previously, domestic egg producers exported about 6 percent of the nation's overall output; currently, that rate is about 3 percent.
"Across the pond they found other suppliers and have contracts," Marcus Rust, CEO of Indiana egg giant Rose Acre Farms, told the AP. "For us to get them back, we'd have to boot somebody else out."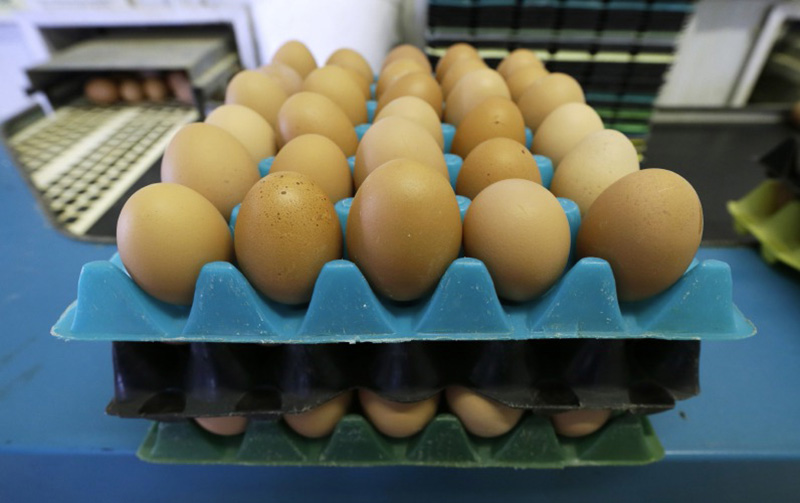 In addition, the report noted that the chickens that filled the nation's barns are younger and producing more eggs, while bakeries and other food producers adjusted to use fewer eggs overall.
Prices last month plummeted to as little as $0.55 per dozen, the AP said. Although prices since climbed closer to $1 per dozen, it remains a sharp departure from the record levels seen last year.
Low egg prices are largely benefitting grocery shoppers, but the industry was taken aback.
Agriculture officials, meanwhile, remain on the lookout for the virus in hopes of quashing another outbreak.