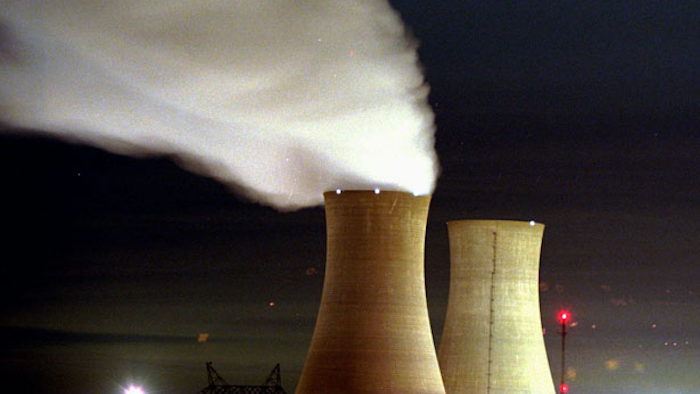 The Spring City reactor that will be the nation's first new nuclear-generating plant of the 21st century has gotten the go-ahead from the federal government.
The Tennessee Valley Authority says the Nuclear Regulatory Commission issued an operating license for Watts Bar Unit 2 on Thursday.
Speaking at a news conference at the plant, TVA President Bill Johnson said the reactor will provide low-cost, reliable and clean energy. Nuclear reactors do not produce greenhouse gases, although some environmentalists dispute the "clean" label because reactors produce radioactive waste.
Standing in front of the plant's two cooling towers with a white mist of condensation coming out of the tops of both, Johnson said, "If you're in our business, this is a beautiful sight."
Johnson said it will still be several months before Unit 2 begins commercial operation as workers begin the slow process of fueling, starting up and testing the reactor.
Watts Bar Unit 2 was begun in the 1970s but mothballed for years. TVA estimates the cost of finishing the plant will be somewhere under $4.5 billion. It is expected to produce 1,150 megawatts of electricity — enough to power 650,000 homes — and employ about 950 people.
The last operating license issued for a nuclear reactor was for Watts Bar Unit 1, in 1996.
U.S. Sen. Bob Corker, R-Tennessee, issued a statement on the licensing, calling it "great news for the Tennessee Valley and for the future of nuclear power."
TVA is the nation's largest public utility, supplying power to about 9 million people in Tennessee, Alabama, Mississippi, Kentucky, Georgia, North Carolina and Virginia.