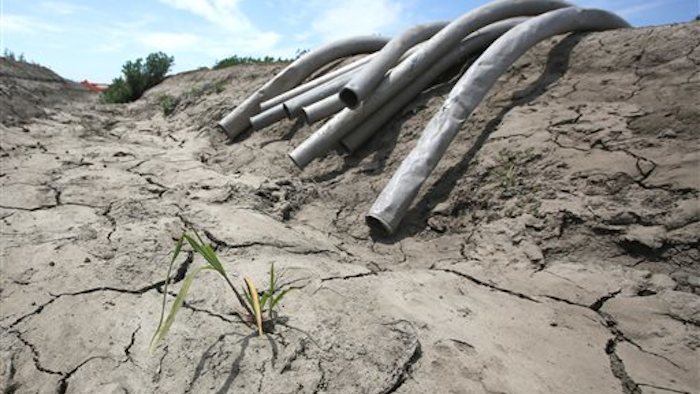 State officials say a majority of farmers and others holding some of California's strongest claims to water have missed a deadline to confirm they stopped pumping from rivers and streams.
Data released Monday show less than a third of those affected by California's broadest cut on record for nearly ironclad water rights responded to the order by the State Water Resources Control Board.
Farmers, cities, water districts and others holding nearly 300 prized claims to water from California's Sacramento, San Joaquin and delta watersheds were ordered to stop pumping from those waterways. The penalty for illegally taking water is $1,000 a day.
Several irrigation districts serving farmers are challenging the board's order in court. Some of the streams to which they hold rights have dried out.
Water rights enforcement manager Kathy Mrowka says the agency is still reviewing the data.