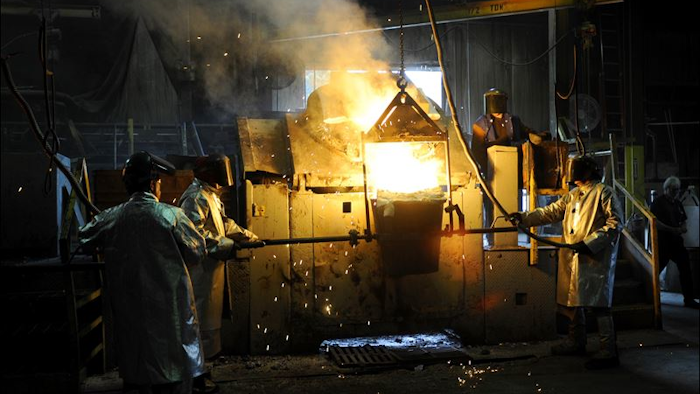 The National Institute for Metalworking Skills issued a record number of credentials last year to individuals seeking to join or advance in the precision manufacturing industry.

The Virginia-based group, which sets metalworking skills standards, issues certifications and accredits training programs through contributions from more than 6,000 companies, has announced it issued 18,947 industry-recognized credentials in 2014, a 36 percent increase compared to 2013. The 2014 totals cover more than 8,000 individuals.

It's also the sixth consecutive annual increase, following a nearly 60 percent increase in 2013.

"It is clear that the precision manufacturing sector is strong and growing, and more students and workers are preparing for success in the wide variety of jobs our industry offers," said NIMS Executive Director Jim Wall.

Although the increase is promising, those candidates alone would barely make a dent in the estimated need for skilled manufacturing labor nationwide.

The National Association of Manufacturers says 80 percent of manufacturers have difficulty finding skilled workers, with the problem likely to grow in coming years. A recent poll of CEOs found nearly all indicated the skills gap threatens their businesses, while skilled trade positions have ranked as the most difficult to fill by Manpower Group for the past four years.

The Obama administration had focused on the issue ahead of Tuesday's State of the Union Address, including a proposal earlier this month to offer free tuition to community colleges if students go on to receive a four-year degree.

Although analysts have noted the unusual disparity between job openings and the unemployment rate — evidence of the skills gap, proponents argue — others are more skeptical. Manpower's chairman has pointed to employer hesitancy as part of the skills gap equation, while some economists questioned the methodologies of surveys pointing to a massive skilled labor shortage.