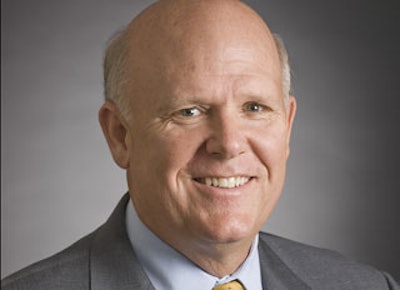 Dan Akerson, © General Motors
DETROIT (AP) -- General Motors CEO Dan Akerson says he's cautiously optimistic that U.S. political leaders will agree on an economic package to keep the country from tipping into a recession.
Akerson told reporters before GM's annual meeting in Detroit that he expects a compromise on extending George W. Bush-era tax cuts and on cutting government spending.
He also says GM is making progress on restructuring in Europe, reaching agreements with Polish and English labor unions and talking with German unions. The company has said it needs to cut factory capacity to make its European unit profitable.
Akerson blames GM's stock price drop on uncertainty in the economy, including Europe. The stock has lost more than one-third of its value since the company's initial public offering in 2010.
General Motors Co. shares slipped 3 cents to $21.89 in morning trading.
---
Akerson has fielded numerous questions from shareholders on a variety of topics, such as why GM's stock price is languishing and the lack of a dividend. Those answers are outlined here.