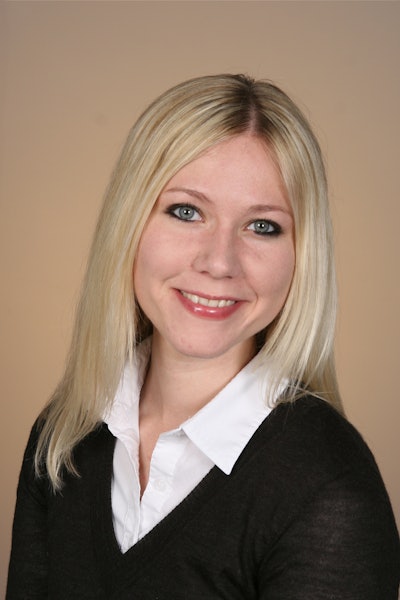 This blog originally appeared in IMPO's June 2015: Net Gain issue.
A few weeks back, my husband's birthday came and went with little fanfare. With two busy careers and an infant at home, neither one of us have been motivated to do much more than sleep when the opportunity for 'free time' arises. Nevertheless, I felt as though we should preserve some semblance of a celebration, so I made a reservation for a nice dinner out for the weekend following.
A week and a half passed, when I received a message from the restaurant, a few days before our planned night out. Because it was a particularly busy weekend – commencement in a college town – they were contacting me for my credit card number. In the event that we were to cancel within 72 hours of the reserved time slot, they'd be charging us $35 per person.
At first my husband and I laughed, but our amusement quickly faded into annoyance. We dine out frequently (or used to, anyway) and had never heard of such a policy. So I took it to Facebook and asked my friends and family — is this standard policy these days? My gut was telling me to cancel on principle.
The post created quite a firestorm. Some of my friends stood up for the restaurant, saying the policy was a smart way of protecting themselves on a weekend where the stakes were high. Many others said they'd never consider abiding by this specific policy. But what I found most interesting was how many people wanted to know which restaurant was being discussed.
While I declined to post this information publicly, I easily could have. And since some of my friends were out for blood, I know it would have influenced their likelihood of visiting this particular establishment.
It's easy to think about customer service as a sum of its parts — the service you provide to your customer. But in this case, it's scary to think about the impact of a customer service experience before I was even a customer. I think it's sometimes important we evaluate our company policies based not only on how they impact us, and our existing customers, but also those who don't really know us. Think about the customer-facing components of your business.
Do you have a crummy website that's the first place people find your brand? How about inconvenient customer service hours or an inflexible shipping policy? You might manufacture the finest products in the world, but retailers, distributors, and consumers alike may get an unsavory first impression based on an element about your business that you rarely think about. And what my recent restaurant experience taught me was, people LOVE to talk about what they deem to be poor service or policies.
In the end, I canceled the reservation – politely – and we found another amazing restaurant. I made it clear that the policy was the reason we wouldn't be dining there on this busy night. But I wonder if they knew that I probably wouldn't be back, ever. There are just too many places out there that work harder to provide good service, and not enough time for second chances for those that don't. Would you have cancelled, or abided by the policy?