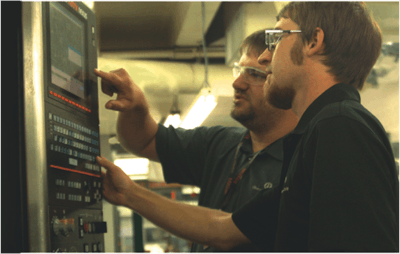 Donald E. Oberg, founder of Oberg Industries, knew the importance of training his employees so they had the skills and knowledge necessary for his company to make the complex metal components his customers needed. So he launched an employee training program soon after starting his company in 1948, which led to an apprenticeship program that was formally registered in 1971.
The company started with time-based apprenticeship programs but has evolved to competency-based programs – meaning workers graduate from an apprenticeship when they demonstrate they've mastered the required skills. The company has successfully trained and equipped nearly 1,000 employees to succeed in metalworking jobs.
To read the complete article, click here.