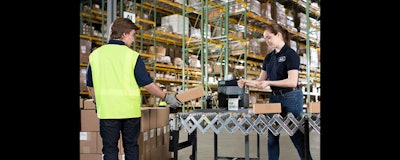 Labeling is more than just telling customers what is inside a product. It's also a critical tool when it comes to efficiency. IMPO recently spoke with Toshiba America Business Solutions product manager Theresa Lee on how proper labeling can improve your supply chain efficiency, as well as how to address common labeling issues.
IMPO: What trends have you seen emerge in labeling over the last 10 years?
Theresa Lee: No. 1 — Proliferation of label usage for traceability. Toshiba has long held a reputation for enabling organizations to track and trace their shipments with our thermal barcode printers. Considering the emphasis on increasing the visibility of goods within the supply chain coupled with U.S. government regulations in certain industries — particularly in the healthcare and food and beverage sectors — there is a high demand for labeling to pinpoint a shipment's location at any given time.
A high-level example is the Food Safety Modernization Act (FSMA), which is promoting food safety and traceability. This mandate applies to companies manufacturing, processing, packing and preparing food. Food products are identified with standardized labeling information, which can tie back to a specific shipment. Pallets are labeled and traceable to distribution centers for storage and then on to grocery stores and restaurants. This is done to promote consumer safety by enabling immediate traceability — especially in the event of a recall.
In the healthcare industry, there are similar regulations such as Unique Device Identification (UDI), which identifies and traces medical devices throughout their distribution and use. To improve patient safety, U.S. government regulations mandate human and machine-readable information for medical devices so each item may be tracked and traced.
No. 2 — Increases in the amount of information available on barcode labels. Another trend is that more and more information is required on the label — particularly for food, prescription drugs and medical devices — which prompted the growth of two-dimensional barcodes from linear one-dimensional barcodes.
This has minimal impact on printing because most printers can handle the baseline barcode symbologies (1D or 2D). However, if customers were using 1D scanners they would have to migrate to 2D scanners to read the 2D barcodes.
IMPO: What are some common mistakes or issues that occur in the supply chain? How can these issues be corrected or addressed?
Lee: The most common challenge in the supply chain is the need to operate more efficiently.
Online orders originating from ecommerce experienced a surge this year while testing the limits of all logistics companies. UPS expects to handle 750 million packages and FedEx around 400 million in 2018. Due to the growth of ecommerce — estimated at 12-15 percent — order fulfillment has shifted from the retail store front to the distribution center.
Most distribution and order fulfillment centers are looking to automation — including warehouse management system software, voice picking, auto stacking and even robotic systems.
Many face the challenges presented by the "Amazon effect" in that the consumer expects two-day or next-day shipments, as well as fast returns. The supply chain is under great pressure to meet the higher expectations from the new generation of customers and they will invest in automated equipment to keep pace.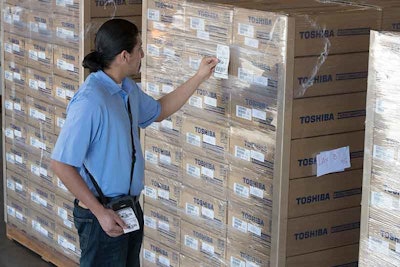 IMPO: How are labeling needs for a large manufacturer different/similar to those of a medium to small-sized manufacturer?
Lee: Manufacturers of all sizes are looking for more efficient labeling solutions. Where they start to differ is in volume. Large companies typically have higher shipment volumes and are able to employ automated systems that apply printed labels as the carton comes down a conveyor belt. Smaller companies typically have much lower volumes of label printing and rely on manual labeling applications. Oftentimes these organizations need to look for other ways to operate more efficiently.
Many large and small companies are not fully aware of their labeling costs. Most are more concerned with the acquisition costs of equipment but rarely track and understand the components that would help manage the
cost of generating labels. This point is critical for high volume label users considering the minor investment in current thermal barcode printer technology will result in tremendous savings. For example, Amazon ships more than five billion packages a year so if the cost of labels decreased by only 10 percent, the company would millions of dollars in labeling costs annually.
IMPO: In what ways can proper labeling improve supply chain efficiency?
Lee: Retailers often specify the label format, barcode data, as well as the information and placement on the shipping label. Standardization makes it easier in the supply chain for workers always know where to look for the barcode or other information for scanning.
Beyond proper labeling, the scanability of the barcode is crucial to everyone in the supply chain. If a shipping label is not scannable (readable), the courier must immediately take the time to create a new one. Without a scannable barcode label, the package will not arrive to the hub for sorting or reach the intended recipient. Suppliers that produce unscannable labels can be penalized.
IMPO: With the complexity of the global supply chain ever increasing, what are some labeling tips manufacturers should be aware of?
Lee: Barcode technology is still the most cost-effective technology available for identifying and moving items throughout the supply chain.
Other labeling technologies, including RFID, are more efficient, but the accompanying price tag is much higher. With ecommerce and transportation/logistics industries ratcheting up, label volumes will similarly expand. Manufacturers must therefore invest in the proper scanning and barcode equipment to continue to optimize efficiencies and lower costs.