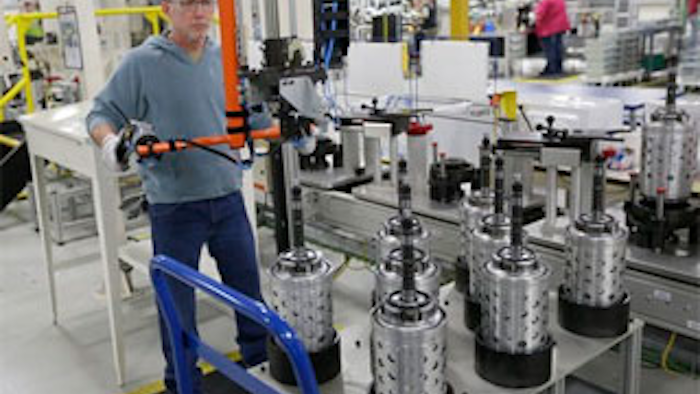 NEW YORK (AP) — A Sterne Agee analyst said Friday that auto sales have been strongly tied to the unemployment rate for years, and that makes February's drop in the jobless rate to 7.7 percent good news for automakers.
THE BACKGROUND: According to the government's February jobs report, a burst of hiring last month added 236,000 U.S. jobs and reduced the unemployment rate to 7.7 percent from 7.9 percent in January. The rate is at its lowest level in four years and job growth has averaged more than 200,000 a month since November.
THE OPINION: In a note to investors, Michael Ward said the unemployment rate has been an indicator of vehicle demand for the past 30 years, and the trend continues to hold up now.
He noted that low levels of unemployment were a positive for the auto industry in the late 1990s and into 2007, while higher levels over the past few years have limited vehicle demand growth.
THE SHARES: In midday trading, General Motors Co. shares rose 18 cents to $28.06 and Ford Motor Co. shares rose 10 cents to $12.93.