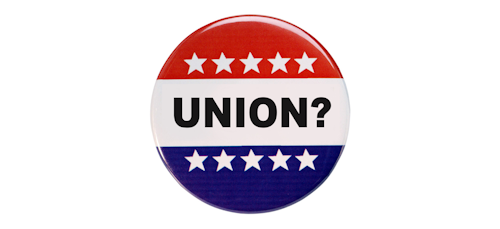 A recent report from the liberal-leaning Economic Policy Institute highlights the potential connection between stagnant U.S. wages and the decline in the country's union participation rate.
The analysis suggested that pay and benefit standards established through collective bargaining seeped into the broader economy as rival companies — even those with non-union workforces — sought to attract and retain workers.
That dynamic, however, eroded as unionization rates in the private sector declined from more than 30 percent in the 1950s to 5 percent today.
EPI analysts projected that current wages for non-union men in the private sector would be 5 percent higher at 1979 unionization levels. The average worker in that demographic would see another $2,704 in annual wages, which translates to $109 billion in cumulative annual wage loss.
Non-union, private-sector men without a college degree -- whose wages are sharply lower than the 1970s when adjusted for inflation -- would see an 8 percent wage increase, or $3,016 per year, while woman, who were less likely to belong to unions in previous decades, were nonetheless likely to see 2 to 3 percent higher wages.
Although globalization, technology and educational attainment tend to shoulder most of the blame in the debate over wages in the U.S., the report found that the effects of union declines were, in fact, higher than the projected impact of trade with low-wage nations.
"Rebuilding our system of collective bargaining is an important tool available for fueling wage growth for both low- and middle-wage workers and ending the era of persistent wage stagnation," analysts wrote in the report.