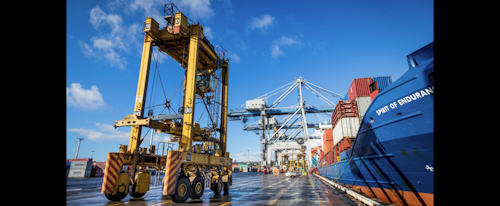 The introduction of automated equipment at New Zealand's largest port will result in the loss of some 50 dockworker jobs.
New Zealand news website Stuff.co.nz reports that Ports of Auckland plans to replace manual straddle carriers with robots to load and unload trucks and maintain the port's container yard.
Officials said automation will allow the port to nearly double its terminals' capacity without reclaiming more land. The equipment, which is slated to be finished in 2019, would make Auckland just the third port in the world with automated carriers.
The equipment is also cheaper, quieter and more fuel efficient than current operations.
"Automation allows us to do that safely and efficiently," ports chief Tony Gibson told the website.
Union leaders did not immediate respond in the report, but they were included in discussions about the project. Loading and unloading will still be done manually in other areas after the project is completed.