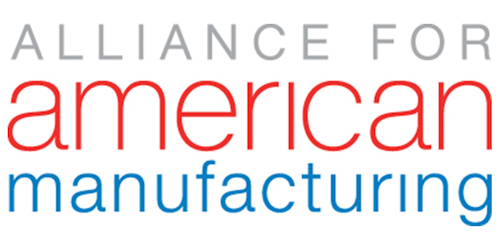 The Labor Department reported this morning that America's manufacturing sector showed little change last month with 4,000 new jobs in April.
The #AAMeter, which tracks President Obama's goal to create 1 million new manufacturing jobs, now sits at +337,000 jobs. That means there would need to be over 82,000 new manufacturing jobs created each month for Obama to hit his goal.

Said AAM President Scott Paul:
"As today's employment report shows, it would take unprecedented job growth for the president to reach his goal of creating 1 million new manufacturing jobs in his second term. He's not going to make it.

"There are very clear reasons why manufacturing job growth is stalling. But while Washington has taken some action, China's massive industrial overcapacity and our growing trade deficit continue to tip the scales - and it's thousands of laid-off factory workers who are paying the price.

"Over 13,500 steelworkers are currently holding pink slips and communities across the country are struggling because of unfair trade. These jobs matter. It will be up to the next president to see that we don't lose more of them."