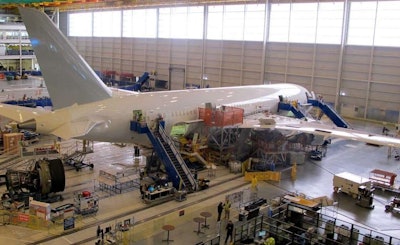 Boeing cut another 4 percent of its workforce during the first six months of 2017, according to unions representing the aerospace giant's employees.

The reduction of more than 6,000 jobs in the first half of the year nearly matched the cuts for all of 2016. The Wall Street Journal reported that the pace of job cuts was the fastest in a decade.

Boeing is seeking to curb costs in order to meet profit goals and compete with French rival Airbus. The company also hopes increased factory efficiency due to automation will help manage orders for more than 5,700 jets.

Most of the cuts took place at the company's large aircraft factories in Washington state, which saw 20,000 lost jobs over the past four years. Some positions were also trimmed at Boeing's plant in South Carolina.

The company did not respond to union estimates but said that the cuts would continue through a combination of attrition, buyouts and layoffs. The Journal reported that more than 1,800 employees accepted voluntary buyouts in 2017.