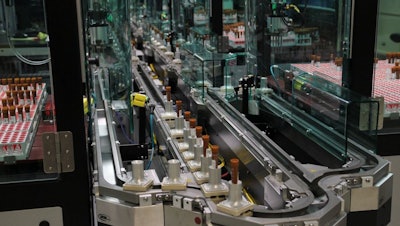 Two Wisconsin companies last week announced plans to train thousands of military veterans to help address a looming shortage of advanced manufacturing workers.

The partnership between industrial giant Rockwell Automation and staffing firm ManpowerGroup, both based in Milwaukee, intends to provide new skills to 1,000 veterans per year by 2018.

The effort will combine current training efforts by both companies. Rockwell's Engineer-in-Training program already provides hundreds of participants with classroom and hands-on experience, while Manpower's MyPath is focused on addressing a lack of skilled manufacturing workers.

The companies said that up to 2 million of a projected 3.5 million new U.S. manufacturing jobs over the next decade could go unfilled as millions of current workers approach retirement.
Although reports vary on how automation will impact the overall workforce, most employers told a recent Manpower survey that new technology would increase, rather than decrease, their manufacturing staffing — and at increasingly sophisticated levels.

The newly announced program aims to place veterans in high-demand positions in as little as four months. Executives added that it would also provide stable employment and increased earning potential to a group that historically faced above-average unemployment rates.

"Military veterans possess a unique combination of technical savvy and core work skills that makes them well-positioned for careers in today's advanced manufacturing environments," Rockwell CEO Blake Moret said in a statement.