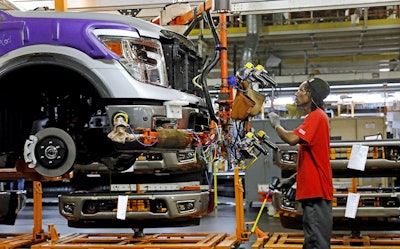 While small business hiring declined in March compared to February, wage growth remains steady across small offices in the United States.
According to Paychex/IHS Markit's Small Business Employment Watch, the Jobs Index for March declined 0.15 percent to 98.78. According to the Index's methodology, "An upward trend represents a strengthening job market, while a downward trend is a sign of a slowdown." A score of 100 is a high-water mark of the year 2004, for a pre-recession performance. Companies can score over 100 if they show performance above pre-recession 2004.
The report defines a small business as one with fewer than 50 workers. According to the Bureau of Labor Statistics, almost 95 percent of companies in the U.S. fall under this label.
Participating business are drawn from approximately 350,000 Paychex clients.
"The challenges of hiring in the tight labor market continued in March as small business job growth declined," said Martin Mucci, Paychex president and CEO. "As our latest Business Sentiment Report indicates, business owners' optimism about their ability to fill open positions with qualified candidates remains low."
Texas is the strongest state for small business job growth (Houston and Dallas are both listed among the top five best metros for small business growth), while California takes the top spot for wage growth. Overall, small business employment growth is strongest in the South and weakest in the Northeast.
The national average for weekly earnings is $875.70, up $17.68 or 2.06 percent from 2018.

The manufacturing industry itself scored a 97, and saw average hourly earnings of $26.82. It saw some growth in the past year, moving up from a score of 96 in 2018.
Overall analysis indicates that, along with the concerns about finding qualified candidates mentioned above, the national index is in overall decline despite two flat months in the beginning of 2019.