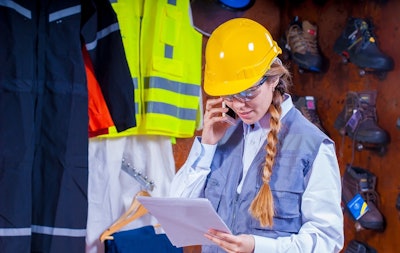 Numbers don't lie and they've been repeating the same story for several years now: there is a serious problem looming over the manufacturing industry. We've been hearing that in the next decade, there is expected to be a shortage of more than 2 million U.S. manufacturing jobs causing enormous ramifications to both the manufacturing companies and the U.S. economy. As one of the few female executives leading a manufacturing company, I think about this problem on a regular basis and have been focusing on one of the obvious solutions – women. Today, women equal nearly 1/2 of the working population in the U.S., but this same group of women comprise only 1/3 of manufacturing workers. How do we change this to fix not only our expected shortage, but also provide challenging, meaningful careers to more women?
Debunking the Myths in Manufacturing
A past public perception report by Deloitte and The Manufacturing Institute noted that Americans are reluctant to choose careers in manufacturing, and thus, they aren't encouraging the next generation to pursue these jobs either. Their most recent and updated 2018 report now cites this perception problem as one of the top reasons for the ongoing skills gap issue. These misconceptions aren't just bothersome, they are gaining traction, causing long-term damage to our industry. More importantly, they are deterring the huge talent pool of prospective employees who aren't aware this career could be what they are searching for.
I lead a small, 68-year-old manufacturing company in California and we need skilled workers. So do the other 250,000 manufacturing companies in the U.S. From the largest corporations, to those of us with as few as 5-500 employees (which comprise the majority of manufacturers in the U.S.), we need to do our part to help fill this shortage. One of the biggest reasons we don't have enough workers is because there are myths circling around that prevent employees, both women or men, from understanding the true benefits and long-term opportunities that a manufacturing career can offer.
What are these myths? I can wrap several of them into one sentence. Most people think manufacturing is a dying industry for uneducated men that doesn't pay well and requires monotonous work in dark, dirty warehouses with outdated machinery. That does sound awful. I wouldn't work there either. Thankfully, the reality is the complete opposite, but these myths have become so legendary that quality workers, especially female workers, aren't even considering this industry as a career option.
When I speak with students, parents and potential employees, I dispel these myths and the conversation is filled with their responses of "No way!" and "You're kidding!" I hear those same responses when I tell them I am the president of a manufacturing company. For females, it takes double the effort to showcase the career opportunities in this industry.
To contrast those myths, I focus on sharing five truths around a career in manufacturing. Anyone who hears, or reads them, is first surprised, then incredulous at the opportunities. When more people her these facts, particularly the large number of women in the job pool, they may well take a sharp right turn and start considering a manufacturing career.
Manufacturing jobs pay well – on average over $84,000 annually, including pay and benefits, and 92 percent of manufacturing employees were eligible for health insurance benefits in 2015. This is one of the highest percentages of any industry, and significantly higher than the 79 percent average for all firms.
Manufacturing in 2019 means technologically advanced machinery, modern buildings designed to help teams of employees collaborate and communicate more easily, and it includes use of robotics, 3D printing, artificial intelligence, virtual reality, augmented reality, and the Internet of Things (IoT), just to name a few. From hardware to software and everything in between, the technology advancements in manufacturing are constant, exciting and require workers who enjoy challenges, creativity, and can keep adapting.
Manufacturing means innovation and it isn't a career where you check your brain at the door. It needs great problem solvers who can work to meet current customers' needs, while also developing new innovations for future concerns. A joint report from Deloitte and The Manufacturing Institute found that 78 percent of millennials said their decision to work at a company was influenced by how innovative they considered the company to be. Manufacturing is all about innovation – it's what we do all day, every day.
Manufacturing is a thriving industry vital to the overall success of the U.S. economy. According to the National Association of Manufacturers (NAM), for every $1.00 spent in manufacturing, another $1.89 is added to the economy, and for every one worker in manufacturing, there are another four employees hired elsewhere. Manufacturing has the highest multiplier effect of any economic sector.
Manufacturing will have more than 3.5 million job openings in the next ten years for people with specialized technical skills and advanced education where they can lead, develop, design and invent. And while women are still the minority in manufacturing, the industry culture is inviting and accessible for anyone's success. I am proof of that.
All manufacturers, big and small, can use these powerful five facts to help dispel the myths of manufacturing. This will, in turn, increase the number of manufacturing employees and increase the number of women in this field. We must have these truths ready to share any time we talk to a potential employee – even if they are still in elementary school! Education needs to start at a young age and to do that we need to make sure parents, teachers and counselors know the facts and that we look for opportunities to speak at schools, participate in career fairs and support students in STEM classes and clubs. Young girls need to know they can have a place in manufacturing – whether its part of the production team, engineering or as the owner. Likewise, workers coming out of college or even looking for a career change need to hear the truths, not the myths.
I have been honored to serve on various national, regional and local committees to help change some of the alarming skills gap stats in the manufacturing industry. And while that work is important and is helping to make a difference in the big picture, I believe it is up to each individual company to do their part in helping make a change.
We all know that seeing is believing so let's have more companies open for site tours on National Manufacturing Day (MFG Day) each October. Surveys from this national program show that 64 percent of students who have attended an MFG Day event are more motivated to consider a career in manufacturing. And 84 percent are more convinced that manufacturing provides careers that are interesting and rewarding. Multiply these results with more manufacturing companies participating, and more students attending, and we will see a difference in the skills-gap issue, as well as see larger numbers of women helping with that solution.
Since numbers don't lie, let's use them to our advantage and work together to disprove the myths hindering our industry! The data in the five truths mentioned above, as well as the highly positive results from events like MFG Day, are numbers that help make a long-term difference in everyone's success. When we change the misconceptions surrounding this industry, we can start adding more workers, innovators, entrepreneurs – and more women.
Pamela Kan is President at Bishop-Wisecarver.