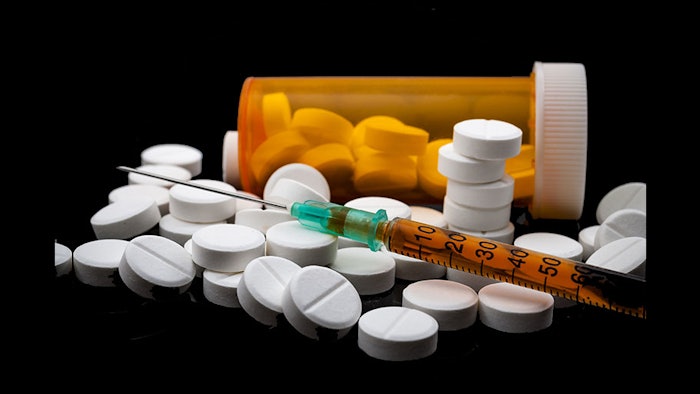 As 2017 has slipped into 2018, the widespread use and abuse of opioids in the United States has remained in the headlines as states and cities continue to struggle to come to grips with the epidemic. Further, as discussed in the October issue of Industrial Maintenance & Plant Operation Magazine, opioids have increasingly affected the manufacturing workplace, from employers balancing their obligations to applicants and employees under federal and state laws, to their desire to maintain a safe, productive and supportive workplace. In this issue we tackle employee opioid abuse in the context of the Family and Medical Leave Act (FMLA) and general accompanying regulations, and how to specifically manage employee leave requests and workplace performance issues.
Background On The FMLA
The FMLA provides eligible employees with up to 12 weeks of unpaid leave in order for the employees to, among other things, deal with their own serious health condition (as defined by the FMLA) or to care for a parent, child or spouse with a serious health condition. Further, the FMLA requires that employers restore employees to their previous position or an equivalent position upon the expiration of their leave. Finally, the FMLA prohibits employers from interfering with an employee's right to FMLA leave and/or retaliating against an employee for exercising that right.
Opioid Abuse And The FMLA
Managing Leave
The FMLA has had and continues to have an impact in workplaces affected by widespread opioid abuse. Specifically, the FMLA makes clear that substance abuse may, on its own, qualify as a serious health condition triggering FMLA obligations. The FMLA, however, does not leave employers without tools to manage their workplace.
First, the FMLA permits employers to require that employees provide certification from their health care provider attesting to the need and duration of the employees' FMLA leave. Further, employees who fail to provide required certifications in a timely matter will not have that leave designated as FMLA leave, but only if employers warn them in advance that failure to certify leave will result in the denial of leave. Accordingly, employers should notify employees of the consequences of failed certifications, and consistently make use of the certification requirements in order to filter out statutorily protected opioid users with conditions requiring medical intervention from recreational users who are not protected by the FMLA.
Second, the FMLA provides that for substance abuse to qualify as a serious health condition, the substance abuse must require inpatient care or continuing treatment. Moreover, such inpatient care or treatment must either be given by a health care provider –such as a licensed physician or nurse practitioner,or a non-health care provider specifically acting at a health care providers direction. Employers can ensure that these requirements are met for opioid abusers by using the certification process mentioned above. Thus, to the extent an initial certification does not contain adequate information to meet the serious health condition and health care provider requirements, employers should firstnotify employees that their initial certification is incomplete or insufficient due to not meeting the serious health condition and health care provider requirements, and then instruct employees that failure to correct the same will result in the denial of FMLA leave.
Managing the Workplace
The FMLA also provides employers with tools for generally managing opioid abusers in the workplace. First, the FMLA outlines that although treatment for substance abuse may be protected, employees' workplace absences caused by that substance abuse is not. Meaning, for example, an employee cannot miss work because of opioid abuse and then claim that the missed day was part of their FMLA protected leave. Further, that employee could face an adverse employment action, like accumulating attendance points or even facing termination, should the absence violate workplace attendance rules.
Second, the FMLA specifically states that although employers cannot retaliate against employees with substance abuse issues, employers may take employment actions against employees who violate a drug free workplace policy. For example, an employee working in a safety sensitive position who fails a random drug test for opioids may face discipline, up to and including termination, for that failure – provided this is defined in the company's drug free workplace policy. Likewise, employers can promulgate policies requiring employees completing drug rehabilitation programs to fulfill a return to work drug test as well.
A Real-Life Example of Managing Leave and the Workplace
The United States Court of Appeals for the Fifth Circuit, the federal court with jurisdiction over Louisiana, Mississippi and Texas, applied the FMLA's principles to an opioid user in the 2013 decision: Shirley v. Precision Castparts Corp. Shirley involved a metal fabrication company. The company maintained a drug free workplace policy under which employees who were abusing drugs could either pursue and complete treatment or face termination. One of their employees, who operated one of the largest extrusion presses in the world, began abusing his prescription Vicodin – going so far as shopping for different doctors to obtain multiple prescriptions. After a near overdose, the employee decided to enter treatment and the employer granted FMLA leave in order for the employee to do so. However, the employer terminated the employee after he left treatment early despite his doctor's orders. The employee sued claiming that his termination violated the FMLA.
The Fifth Circuit held for the employer and found that they did not violate the FMLA by terminating the employee. In doing so, the court noted that the employer had a legal reason for firing the employee – failure to follow the company's drug free workplace policy and complete treatment. Further, the court highlighted that the employer allowed the employee to take FMLA leave, and if anything, wanted the employee to continue taking FMLA leave to comply with its drug free workplace policy.
Key Take Aways
As shown above, the FMLA may grant employees who abuse opioids the right to take leave to address their substance abuse issues. However, the FMLA also provides employers with tools for managing that leave, and for managing the workplace more generally. Employers should then keep in mind that:
Opioid abuse may qualify as a reason for FMLA protected leave if it is a serious health condition;
The need for FMLA leave to address opioid abuse may only include treatment by or at the direction of a health care professional;
Employees are responsible for obtaining complete certifications to show that their opioid abuse qualifies for FMLA protected leave;
Employers may, after providing an opportunity for fixing incomplete or inaccurate certifications, deny FMLA leave if employees do not provide a certification;
Employees with opioid abuse issues must, like all other employees, comply with the terms of drug free workplace policies which may prohibit workplace drug use or showing up to the workplace under the influence of drugs; and
Employees' attendance issues caused by opioid use but not related to treatment for the same are likely not protected by the FMLA.
With these principles in mind, manufacturers can go a long way towards successfully navigating the FMLA and the effects of the opioid epidemic.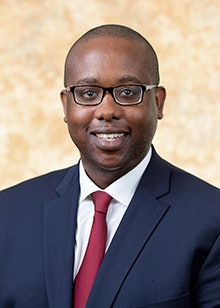 Honore N. Hishamunda is an associate and employment lawyer at Burr & Forman (Atlanta). He advises employers and human resource professionals on a wide range of employment law issues including wage and hour, reductions in force, government contracts, work authorization and background checks, and employment and independent contractor classification. He may be reached at (404) 685-4314 or by email at hhishamunda@burr.com.