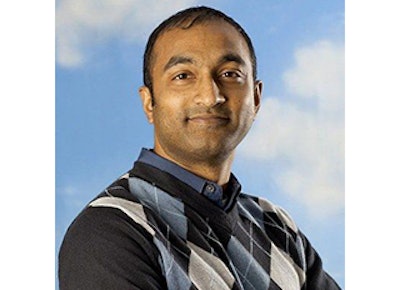 Editor's note: This article originally appeared in the November/December 2015 issue of Food Manufacturing
Huge volumes of complex data drive every cog in the food and beverage supply chain, from raw materials sourcing to plant production to fulfillment to groceries, restaurants and end consumers. That information is critical in enabling food and beverage companies to meet regulatory requirements unique to the industry.
Today, more data is being generated through sensors in manufacturing and transport equipment and electronically tagged items across the supply chain. This emerging Internet of Things information offers food and beverage companies tremendous potential to transform operations in multiple areas — traceability, compliance, cost of goods sold, unplanned downtime, energy costs, inventory turns, partner collaboration and more.
The challenge is to capture and consolidate the many flavors of IoT data and make it available for analytics and machine-to-machine optimization. Food and beverage makers are tuning in to the potential value of IoT data, but they're also sizing up what's possible in the near term and what remains a hyped vision for the future. Many are taking a sooner rather than later approach to IoT.
For instance, 40 percent of manufacturing leaders believe that IoT is ready and are prepared to invest in IoT technologies, while another 23 percent think it will be ready in three to five years, according to a survey by SCM World, a U.K.-based consultancy and knowledge exchange.[1] Manufacturers, including food and beverage makers, surveyed by Tata Consulting Services expect IoT to drive a 27.1 percent average revenue increase by 2018.[2]
Meanwhile, the consultancy McKinsey & Co. estimates between $1.2 trillion to $3.7 trillion in global economic impact through IoT technologies in factories alone.[3] "The biggest competitive gains come when IoT data informs decisions," McKinsey & Company in a report, An Executive's Guide to the Internet of Things. "For example, in factories, sensors will make processes more efficient, providing a constant flow of data to optimize workflows and staffing."
A Benefits Smorgasbord
For food and beverage companies, large gains stand to be made with IoT in ability to track ingredients, finished goods and expiration dates faster and more effectively to comply with such regulations as the U.S. Food Safety Modernization Act (FSMA), as well as the Global Food Safety Initiative (GFSI), Hazard Analysis and Critical Control Points (HACCP) and other regulations.
In other areas, IoT data can be instrumental in helping reduce cost of goods sold (COGS), roughly 65 percent to 85 percent of which is raw materials costs. Sensor-equipped machinery can help good and beverage makers minimize yield variances, unplanned downtime and energy consumption while improving end-to-end cost-efficiency. Given the large economies of scale in food and beverage manufacturing, small improvements can yield big savings.
Yet the journey to optimization through IoT is not straightforward. Today, many food and beverage companies are limited by inflexible legacy IT systems and data silos that are typical in the industry. Many resort to brute force manual data processes, spreadsheets and even paper to run the business. Though many utilize sensors in infrared scanners and SCADA, programmable logic controller (PLC), human-machine interface (HMI) and similar devices, that data often ends up trapped in its own cul de sacs, underutilized and unanalyzed.
Rethinking IT Around IOT
Embracing IoT requires rethinking of IT systems and processes and introducing technologies that are more agile and scalable than the on-premise systems common in manufacturing. Interoperability is another important characteristic needed for effective use of IoT data, McKinsey & Company's study notes: "We estimate that nearly 40 percent of value, on average, will require different IoT systems to communicate with one another and to integrate data. Relatively little of that is happening now."
In strategizing how to leverage IoT data, manufacturers of foods, beverages and other products are turning to cloud technologies. Cloud ERP is already in use at such food and beverage companies as Land O'Lakes, Wegmans, Jollibee Foods, Specialty Bakery and others. Such organizations are positioned to extend those cloud business management environments to exploit IoT data for competitive advantage.
The inherent flexibility of cloud technology makes it well suited for IoT initiatives. A cloud platform can be customized to accommodate diverse sensor and other data far faster and more cost-effectively than on-premise systems. It can supply a single, unified repository for the collection, consolidation and analysis of dozens of data tags on storage temperatures, expirations, downtime, volume, speed, forklift movements and more.
Moreover, that data is managed in near-real time to and can be accessed any time, from anywhere, with a web browser. Several use cases to support food and beverage business objectives include:
Alerting to exceptions. Managers can configure real-time alerts to notify them when conditions fall outside specified thresholds, enabling immediate corrective action.
Reporting and analytics. Personnel can run reports on trends and identify weaknesses and areas for improvement across a range of individual and aggregated data sets.
Stakeholder collaboration. Cloud solutions simplify data access and sharing across an extended supply chain, from raw materials manufacturers to shipping partners and end customers.
Domino's, the world's largest pizza chain, uses a cloud ecommerce platform implemented by Capgemini to enable its 1,000 franchisees in North America to easily order equipment and supplies online. In a future IoT world, that platform could be extended with sensor-based data to automate many replenishment processes for headquarters and franchisees to realize new efficiencies. Capgemini, incidentally, is among the IT solutions delivery leaders evangelizing for an IoT revolution.
"The IoT prize will be won by those who achieve a change in mindset, from a product world to a service world," Capgemini said in a report.[4] "However, that fundamental mind-shift is not the only requirement. Organizations need to get the right IT infrastructure in place, quickly acquire capabilities in analytics and strengthen a whole host of functional capabilities."
The time is right for food and beverage makers to move aggressively toward the IoT future. Defining priority areas of fast, high-value payback is a key first step for an incremental initiative that unfolds over time. So is recognizing that an IoT initiative doesn't mean capturing 100 percent of sensor data—the trick is identifying the 20 percent of data that contains 80 percent of potential value.
With the right approach atop an agile and scalable cloud platform, food and beverage makers will soon find the recipe for success in taking full advantage of the transformative potential of IoT.
---