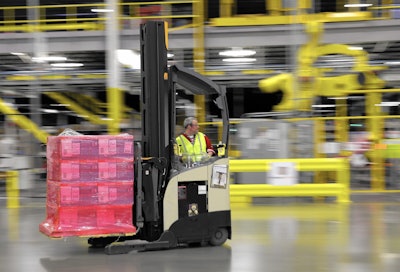 A newly released forecast anticipates that the growth of e-commerce will effectively cancel out sluggish retail store hiring this holiday season. 
 
The annual Seasonal Hiring Outlook from outplacement consulting firm Challenger, Gray & Christmas predicted that hiring would remain flat in the final three months of the year compared to the same period in 2015, when the retail sector saw 738,800 seasonal job gains. 
 
But although in-store hiring is expected to remain flat or slightly decrease, analysts expect continued gains in other sectors — especially transportation and warehousing. 
 
The report said that distribution-related industries saw job gains of more than 200,000 in November and December of 2015, a nearly five-fold increase from ten years earlier.
"We continue to move from brick-and-mortar toward click-and-order. But even in the internet era of holiday shopping, that means that brick-and-mortar fulfillment facilities need seasonal workers," CEO John Challenger said in a statement. 
 
The report follows Target's announcement of 70,000 seasonal store hires — roughly the same number as 2015 — and 7,500 seasonal distribution workers, which represents an increase of 1,000 positions compared to last year. 
 
The Challenger report added that FedEx and UPS alone are expected to add at least 150,000 seasonal workers this year, while distribution and call center company Radial expects to add 20,000 workers. 
 
The shifting dynamics of holiday shopping are also affecting ports, railroads and trucking companies, which are increasingly sending products to warehouses rather than to brick-and-mortar retail locations.