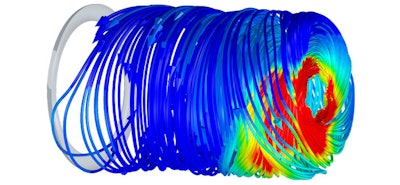 The Department of Energy has awarded 12 companies $3.8 million in total funding as part of the High Performance Computing for Manufacturing (HPC4Mfg) initiative.
These winners will gain support including supercomputing resources to optimize processes, leverage big data, model new processes, among other applications. The HPC4Mfg program, headquartered at Lawrence Livermore National Laboratory and run in conjunction with other national labs, was founded in 2015.
Each project will receive up to $300,000 individually, with the awardee required to provide 20 percent of the Advanced Manufacturing Office funding.
"We are pleased with the growing involvement by multiple national laboratories in this program," said Robin Miles of Lawrence Livermore National Laboratory, interim director of the HPC4Mfg Program. "The world-class expertise in scientific and engineering computing available at our leading institutions can make a significant difference to enhancing the competitiveness and efficiencies of U.S. industry."
HPC4Mfg will be announcing another solicitation targeted to steel and aluminum producers later this month.
The winning projects, as described by HPC4Mfg, are listed below.