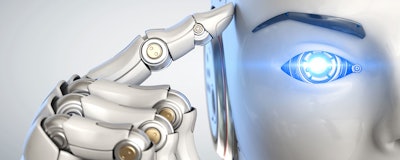 SAN FRANCISCO (AP) — The artificial intelligence researcher who has said he wants to free humanity from repetitive mental drudgery also wants to save AI entrepreneurs time spent raising funds.
Andrew Ng (unh) says he's launching a $175 million fund to invest in AI startups, backed by private-equity firms NEA, Sequoia, Greylock Partners and Softbank.
Ng's the co-founder of online education platform Coursera who's led AI teams at Google and Baidu. He says his background will help prioritize projects with the most potential, saving founders six months of development time otherwise lost explaining their idea. He's also tapping his personal network for leads: The fund, simply called AI Fund, isn't taking pitches from entrepreneurs.
The fund is also investing an undisclosed sum in Ng's startup Landing.ai that aims to bring AI to manufacturing.