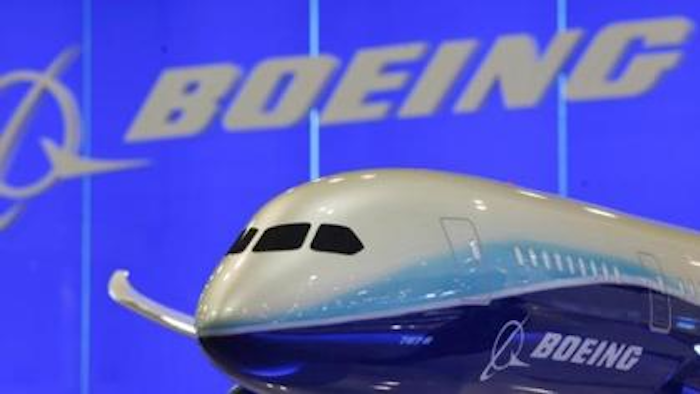 Boeing Co. hopes that a new lab hosted by Carnegie Mellon University will enable analytics and artificial intelligence to dramatically improve aircraft maintenance and safety.
The Chicago-based aerospace giant will pay $7.5 million over the next three years to fund the Boeing/Carnegie Mellon Aerospace Data Analytics Lab in Pittsburgh.
CMU computer science professor Jaime Carbonell, who also heads the university's Language Technologies Institute, will lead the lab.
Officials hope to combine information gathered during aircraft manufacturing and maintenance with the data gleaned from their onboard sensors and embedded computers.
Read more: A study in machinery failure detection.
In particular, engineers hope to be able to eventually craft maintenance schedules based on specific airplanes, rather than on historic patterns for similar aircraft. The lab's work could also help improve aircraft performance and passenger comfort.
"The mass of data generated daily by the aerospace industry overwhelms human understanding," Carbonell said. "But recent advances in language technologies and machine learning give us every reason to expect that we can gain useful insights from that data."
Language technologies and computational biology professor John Vu, a former Boeing software engineer, will also help oversee the effort and serve as a liaison between the university and the company.
The university expects at least 20 faculty and graduate students to work on the project. The initial lab work will include more than a half-dozen projects already identified by Boeing.