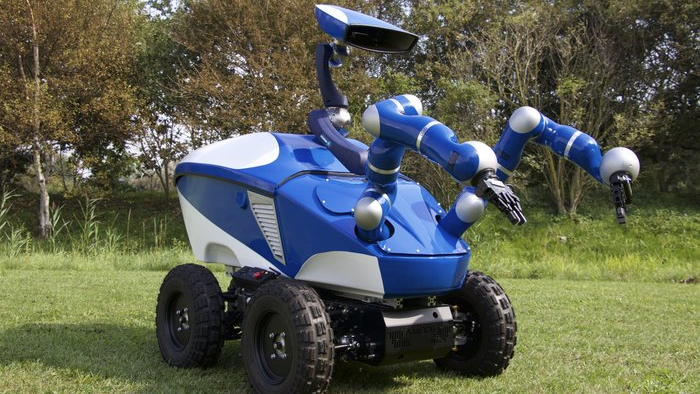 European Space Agency officials last week unveiled a new robot that will hopefully enable astronauts aboard the International Space Station to explore terrain located thousands of miles away.
The ESA's Interact Centaur is a four-wheeled blue and white vehicle with two robotic arms at the front and a camera mounted atop a neck-like structure.
The arms feature haptic feedback, in which sensors give the robot's operators a sense of the feel and weight of a faraway object that they pick up. The technology could significantly curb the amount of time needed to examine objects on distant surfaces.
ESA astronaut Andreas Mogenson will operate the robot — which will remain on Earth — from the ISS next week. If successful, the Interact Centaur will be able to place a metal pin inside a board from 250 miles away.