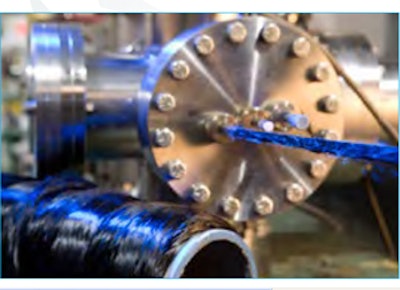 OAK RIDGE, Tenn. (AP) — A consortium of about 40 companies is working with the Oak Ridge National Laboratory to develop a cheap form of carbon fiber that can be used to replace steel in manufacturing.
The lab used a $35 million grant from the U.S. Department of Energy to build a manufacturing demonstration facility to improve carbon fiber technology.
Carbon fiber is lightweight and stronger than steel, but currently it is expensive to produce. It is used in product like high-end bicycles.
At the facility's grand opening on Tuesday, David Danielson, assistant secretary of the Department of Energy, said cheaper carbon fiber could be used to make cars that are 50 percent lighter than current models. He said that alone would increase mileage by 35 percent.
Thom Mason, director of the national laboratory, said as the technology improves, manufacturers will find new uses for carbon fiber that no one imagines today.
"At first they will use the new material or process to do what they always did," Mason said. "The interesting thing is, when the start to look at what's possible now...over time products will begin to look different and function differently."
Gov. Bill Haslam attended the dedication and said the plant will give Tennessee a competitive advantage in manufacturing as the state evolves into a leader in auto making.
Danielson said the energy industry invests only 0.3 percent of its revenue into research and development.
"The dog food industry spends more on research and development than the energy sector," quipped Mason.