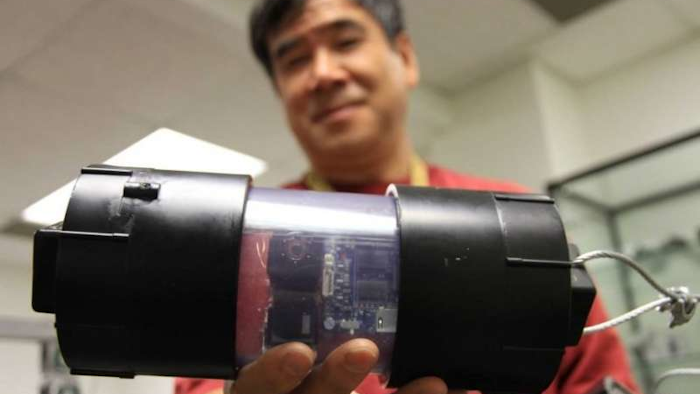 Wei-Min Shen of the USC Viterbi School of Engineering has invented a robot to clean Los Angeles' 7,000 miles of aging pipes.
The 7,000 miles are over 60 years old and can leak and flood. Shen's robot is sized to trawl through pipes – entering through fire hydrants – to quickly detect damage. It moves passively, with the flow of the water, but meanwhile looks around with a 360-degree camera controlled by an onboard microcomputer.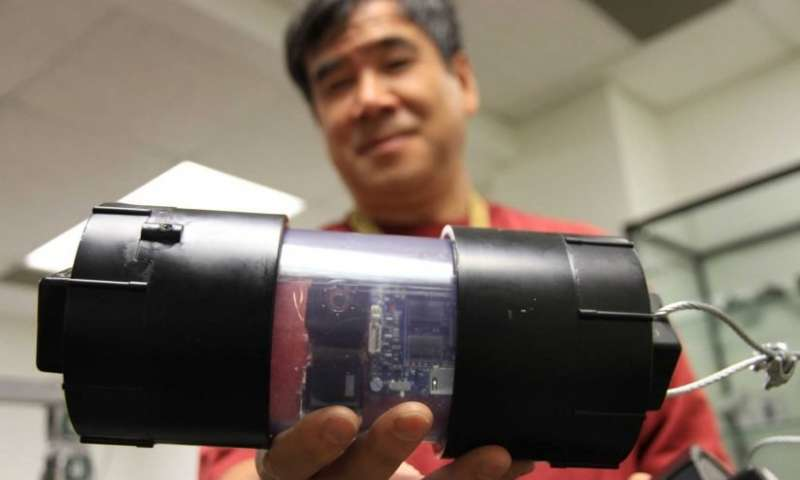 More information can be found here.