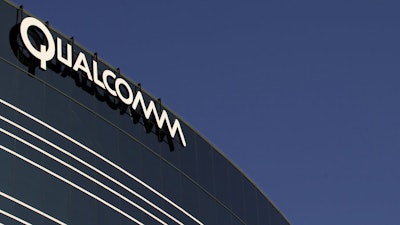 Qualcomm announced Monday that its board of directors unanimously rejected a $105 billion takeover bid from rival Broadcom as too low and fraught with regulatory concerns.

Broadcom said last week that its offer of $70 per share in cash and stock — which would equate to $130 billion but include $25 billion in debt — represented a significant premium on Qualcomm's stock price, which struggled amid the company's legal fight with Apple.

Initial reports, however, expected Qualcomm to fight the acquisition. Although the price would have been a record for the tech sector, Qualcomm argued it "dramatically undervalues" the company.

"We are highly confident that the strategy [CEO] Steve [Mollenkopf] and his team are executing on provides far superior value to Qualcomm shareholders than the proposed offer," Tom Horton, the company's presiding director, said in a statement.
Although Qualcomm's patent licensing strategy drew the ire of device companies and government regulators alike, its patents remain lucrative and the board touted the company's future growth potential.

"No company is better positioned in mobile, IoT, automotive, edge computing and networking within the semiconductor industry," Mollenkopf said. "We are confident in our ability to create significant additional value for our stockholders as we continue our growth in these attractive segments and lead the transition to 5G."

Company officials also noted the possibility of "significant regulatory uncertainty" in Broadcom's proposal. The New York Times reported that antitrust regulators would likely heavily scrutinize a deal that would affect nearly every mobile device and involves a foreign-based company.

Some speculated that Broadcom's pending relocation of its headquarters to Delaware was related to its Qualcomm ambitions, although CEO Hock Tan has denied any connection.