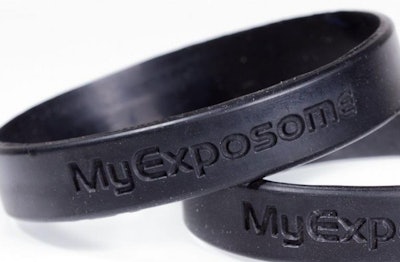 A partnership between numerous universities and health organizations hopes to help victims of Hurricane Harvey monitor hazardous chemicals lurking in subsequent floodwaters.
KHOU-TV reports that researchers from Oregon State University distributed innovative wristbands that can detect hundreds of potentially dangerous chemicals in several Houston-area communities ravaged by flooding late last month and early this month.
The wristband, developed by OSU researchers and introduced in 2015, is a silicone bracelet that can absorb about 1,400 chemicals. Recipients in south Texas were directed to wear the wristbands for a week before mailing them in for testing.
Texas' Gulf Coast is home to numerous chemical plants, refineries and other industrial facilities, but health officials were primarily worried about household chemicals caught up in rising waters.
Oregon State researchers said that although chemical exposure is important to identifying potential adverse health effects, it is far too soon to draw conclusions from the wristband tests — especially in the wake of an unprecedented natural disaster.
"Despite the importance of chemical exposure assessment, there is little information about the frequency and magnitude of personal exposures to many chemicals, especially during disasters," Oregon State toxicologist Kim Anderson told KHOU.