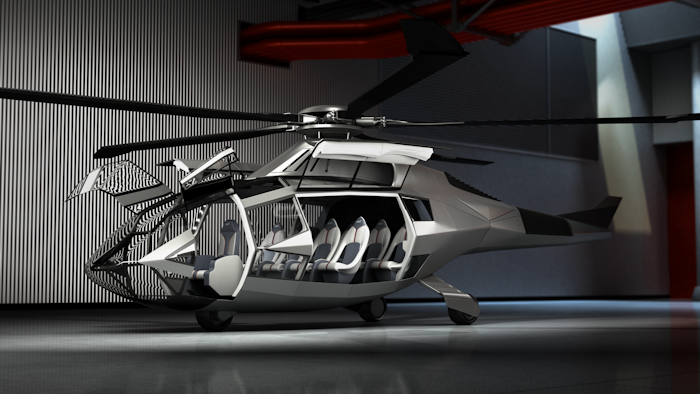 Bell Helicopter recently shared its vision for the future of air travel — the FCX-001. This rotorcraft was unveiled at the Heli-Expo 2017 held in Dallas, Texas.
"Six months ago we created a dedicated team to focus on emerging technologies and how we could incorporate them into our products," says Bell Helicopter's President and CEO Mitch Snyder during the event's opening ceremony. "Among that team's first tasks was to display visually the technologies and innovations that present a roadmap that we envision bringing to market."
This concept aircraft addresses numerous consumer and technological demands throughout its entire design. The FCX-001 has an anti-toque system inside its tail, which not only counteracts rotational forces, but changes the performance, noise and safety parameters during vertical lift. Advanced thermal engines power the aircraft with hybridized propulsion, while morphing blades optimize performance.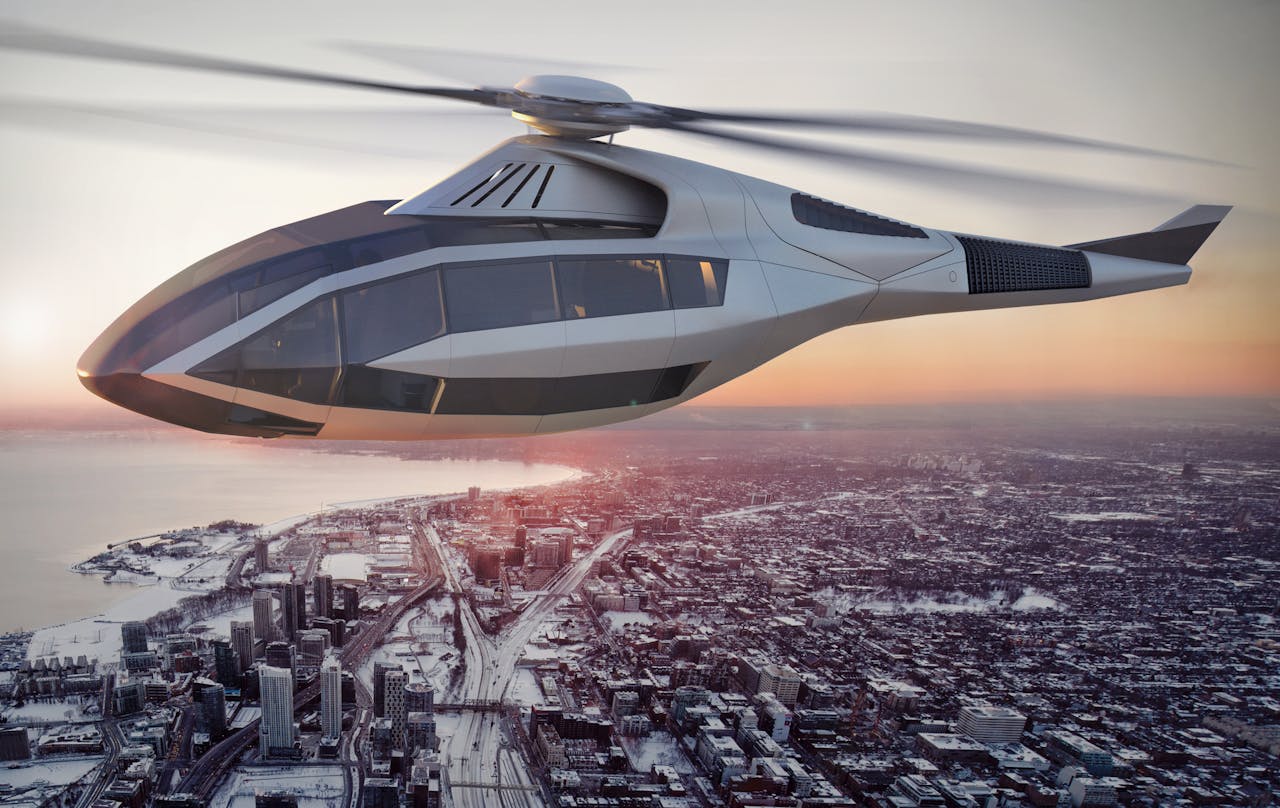 The rotorcraft's airframe comprises of sustainable material and supplies the base structure with an advanced energy management system. The frame harvests, stores, mitigates, and allocates unused external and system energy to maximize efficiency.
A single pilot controls the aircraft through a computer system enhanced with augmented reality (AR) and artificial intelligence (AI). Due to this tech upgrade, a manned pilot at the controls may be an optional decision, paving the way for a fully autonomous unpiloted vertical take-off and landing (VTOL).
The passenger cabin also can share in the AR experience.
Travelers can catch up on the latest news, attend a video conference call, share documents with nearby passengers, watch movies and play music.