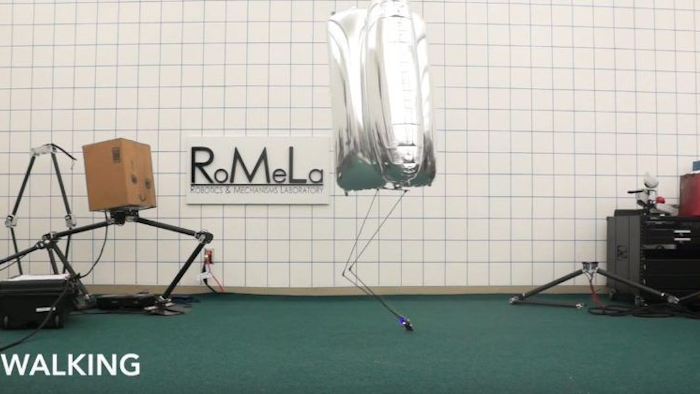 BALLU, or the Buoyancy Assisted Lightweight Legged Unit, is essentially a balloon with legs. The balloon torso is filled with helium, preventing the entire unit from tumbling to the ground because of the added buoyancy. Because this near-humanoid robot is incredibly lightweight, it can hop, conquer a set of stairs, walk in all directions, dance to a catchy tune and gracefully recover from falls.
The robot doesn't float away into the sky because it isn't lighter than air. So, in order to move around, BALLU enlists the help of two mechanical legs for support and motion control. As the legs don't have to carry a heavy load, they're designed extremely thin. The cable-driven knees offer a leverage point, communicating with actuators in BALLU's feet and embedded power components. With the majority of BALLU's weight concentrated at its base, it establishes an inherently stable creation.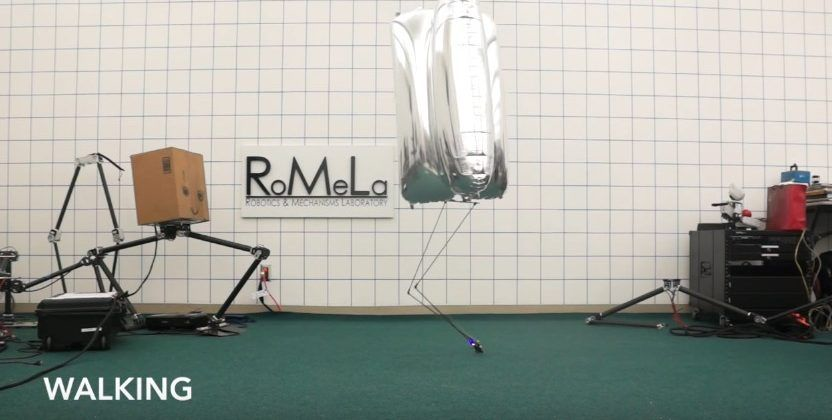 As you might have guessed, BALLU isn't the sturdiest of robots, so complex missions and heavy lifting aren't on its to-do list. That becomes quite apparent when a gust of winds proves to be a fatal design limitation. But where BALLU lacks in mechanical strength, it makes up for with an inexpensive, lightweight, versatile and overall safe design. 
What's in the future for BALLU? Well, as the video suggests, it has its sights set on many tasks, such as mastering skateboarding and walking on water.
Check out all of BALLU's talents in the video below.