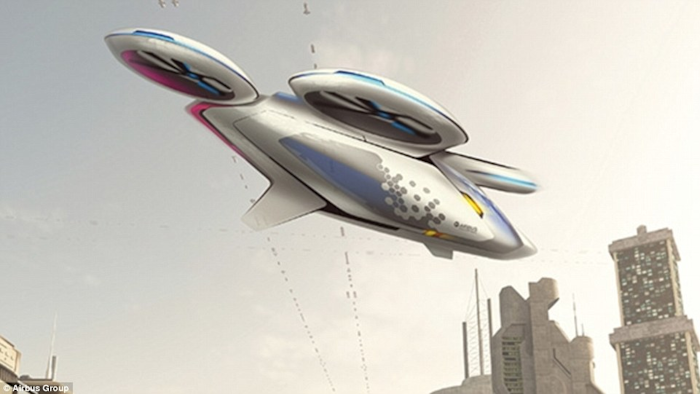 Airbus, long known for its jetliners, plans to test an individual flying vehicle platform — at long last, a flying car — next year.

The French aerospace giant this week offered some details about the project, named Vahana, and said that flight tests of a prototype vehicle are scheduled for the end of 2017.

Officials from A3, the company's innovation arm, said on the Airbus website that although the project will need "reliable sense-and-avoid technology" that doesn't currently exist for aircraft, most of the other requirements should fall into place quickly.

"Many of the technologies needed, such as batteries, motors and avionics are most of the way there," said A3 project executive Rodin Lyasoff.
The company is particularly intrigued by the possibility of autonomous airborne taxis.

Traffic congestion is already awful is many of the world's largest metropolises — and is only projected to get worse — and Lyasoff said that the ability to fly above it entirely could create demand for "fleets of millions of vehicles worldwide."

At those levels, development and production costs would drop dramatically. Airbus also anticipated that ride-sharing could make fares comparable to taxi rates and reach destinations in a fraction of the time.

"In as little as ten years, we could have products on the market that revolutionize urban travel for millions of people," Lyasoff predicted.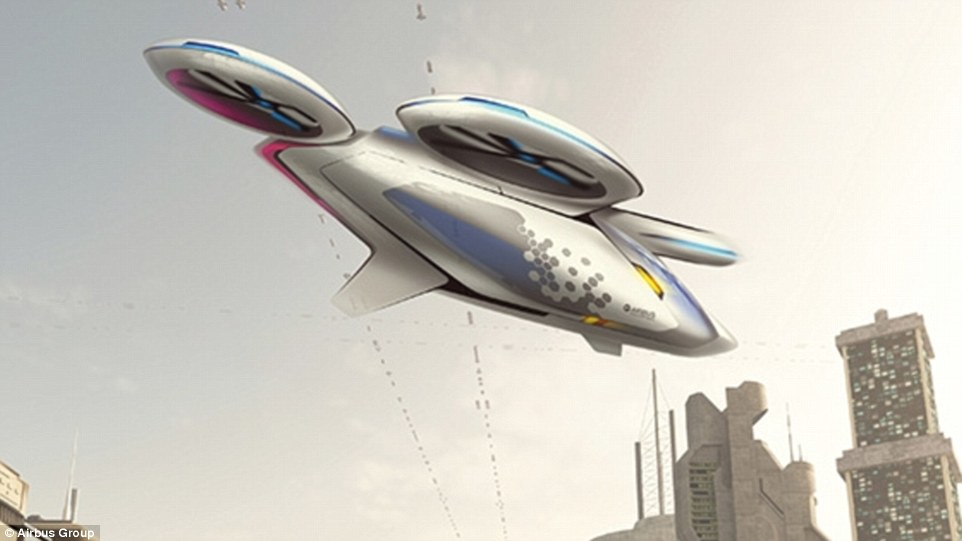 Airbus also believes that those vehicles could supply retailers and parcel carriers, such as Amazon and DHL, that hope to capitalize on drone technology.

In addition, the company detailed the CityAirbus, which was designed over the past two years by its helicopter division. Unlike Vahana, the CityAirbus — which resembles a drone — could transport several passengers at a time between helipads.

Although officials did not disclose further technical details, they predicted that the CityAirbus could be deployed with relatively few regulatory changes.

"This market will develop quickly once we are able to deploy the first vehicles in megacities and demonstrate the benefits of quiet, emission-free air transport at competitive prices," said Jörg Müller of Airbus corporate development.