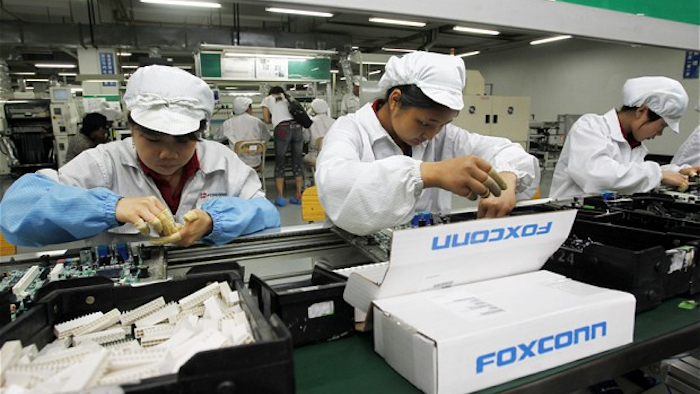 The acquisition of Sharp Corp. by Taiwan's Hon Hai Precision Industry Co. is unlikely to be completed by the end of this month as planned, the Japanese company said Thursday.
The delay, due to China's anti-monopoly screening having not yet ended, is expected to push back the date of Tai Jeng-wu, vice chairman of Hon Hai, replacing Sharp President Kozo Takahashi, the company said.
Hon Hai, better known by its trade name Foxconn, plans to acquire a 66 percent stake in Sharp for 388.8 billion yen ($3.8 billion) as soon as the takeover clears China's screening. The management will be replaced after the money is paid.
The two companies have applied for confirmation that the takeover poses no problem in light of anti-monopoly laws in Japan, Taiwan, China and other countries concerned.
The process has been cleared everywhere but in China, where the two companies' combined share in the liquid crystal display market is expected to rise. Hon Hai deals in LCD panels for television, while Sharp supplies small and midsize LCD panels for mobile phones.