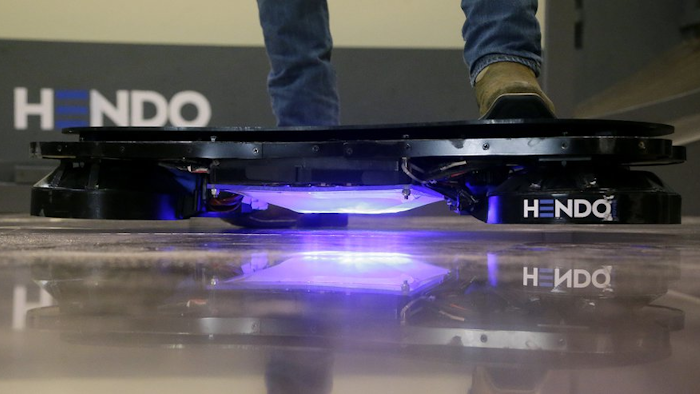 Several consumer hoverboards "on the cheaper end of the market" have exploded in London in October, according to the BBC and the Daily Mail.
The first, reported in early October, exploded in the district of Morden, followed by others in Southwark and Kent. On Nov. 1, Kent resident Paul Hodkinson was charging two £300 ($456) "balance scooters" in his kitchen for his grandchildren for Christmas when one exploded, causing £25,000 (about $40,000) worth of damage.
The London Fire Brigade responded to the London incidents, and said that they believe the battery pack and its charger to be the problem. Cheap batteries can overheat to the point of exploding, said a representative from Electrical Safety First.
No one brand has been cited as being especially likely to overheat and explode. The real problem is a faulty battery unit or charger. Explosive failure during charging is "a known issue with lithium ion batteries," said Christina Copp, Electrical Safety First media relations executive.
In addition to the London instances, a Redditor posted images of their hoverboard exploding. This thread, submitted in September, has since been deleted, but the user is quoted as saying that the device caught fire, followed by the batteries exploding.
Owners are advised to keep an eye on hoverboard-type devices when they are charging, especially if the device was a deal. "If anyone is planning to buy a hoverboard as Christmas present, we'd recommend they purchase it from a reputable retailer," a spokesperson from the London Fire Brigade said.
(Via the Daily Dot)