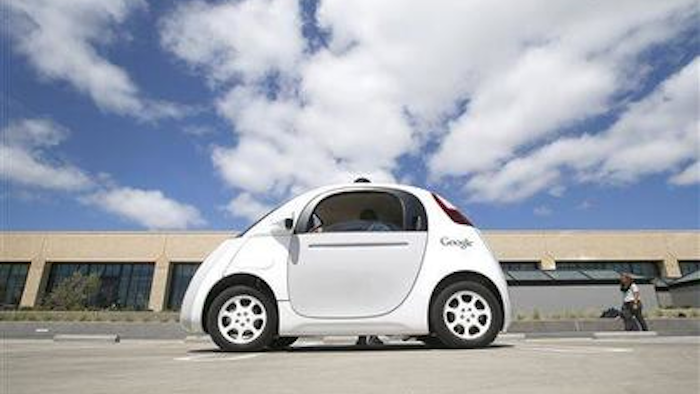 A Google autonomous car was pulled over in California after it backed up traffic due to traveling 11 miles under the speed limit.
The Mountain View Police Department noticed the slow-moving vehicle traveling at 24 miles per hour on a 35 mph section of El Camino Real on Nov. 12. The officer noticed the traffic blockage and moved to investigate before he realized that it was an autonomous car.
The police reported that the car had two people inside. California law requires that autonomous cars have a driver, who could override the car's autonomous systems and take control in case of an unusual situation. The officer pulled the car over, and discussed with the operators how the car was choosing speeds along certain stretches of roadway and to warn them against impeding traffic. While this particular car did have a human operator present, the police department notes that they have conducted tests with Google, "exposing the self-driving cars" to police cars, motorcycles, and fire apparatus so that the computers might learn how to react to emergency vehicles. One day, self-driving cars might automatically pull over in response to sirens. The department said that they meet with Google regularly in order to ensure the autonomous cars are used safely in the area.
For now, the Mountain View Police laid out their policies for self-driving cars as much as is possible in the early days of the technology: if a human is inside the car, that person is held responsible for its actions. If there is no human present, the department said on Facebook, "the State of California is currently working out the details" and "we trust our officers to use discretion in how to best handle situations like these."
Google self-driving cars are permitted to operate in California under the Neighborhood Electric Vehicle Definition of the California Vehicle Code. Under this code, they can only be operated on roadways with speed limits at or under 35 miles per hour. Therefore, it was lawful for the Google car to be traveling on El Camino Real.
No citations were issued.