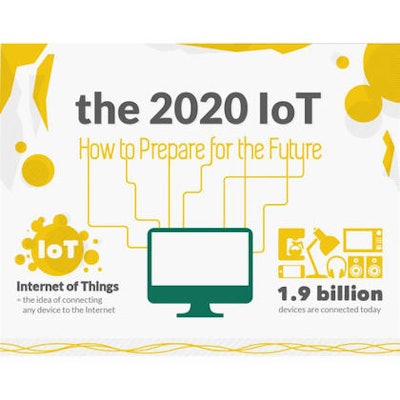 The Internet of Things (IoT) is a system of physical things embedded with sensors, software, electronics and connectivity to allow it to perform better by exchanging information with other connected devices, the operator or the manufacturer.
In simple terms, it is a network in which physical objects can exchange data internally or with other connected machines. IoT is a vision that is being built today with an expectation of massive expansion by 2020 as connections move past computers to power billions of other devices, such as home thermostats and parking meters.
In fact, 1.9 billion devices are already connected with an expectation of connecting 9 billion devices by 2018. Learn more about The Internet of Things, check out the infographic below created by the New Jersey Institute of Technology's Online Masters in Computer Science program.