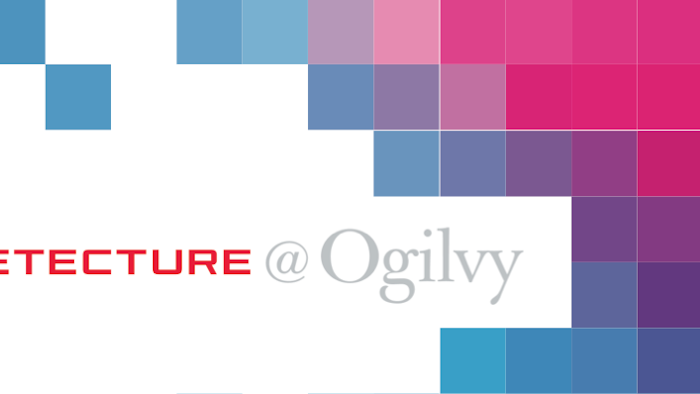 Magnolia CMS has officially announced a partnership with ETECTURE@Ogilvy, the technology arm of Ogilvy & Mather UK. The new partners have developed a dynamically scalable cloud implementation of Magnolia's open source content management platform. This delivers a flexible technology base for newer, more advanced digital marketing and creative campaigns.
"When you capture clickthroughs from intense, interactive media such as social networks, gaming, and smart television, a static microsite is not going to keep people's attention for very long," comments Daniel Menges, Managing Partner of ETECTURE@Ogilvy. "Consumers now expect new and imaginative digital brand experiences with meaningful functionality. Delivering this demands new levels of power, flexibility, and openness from the chosen web technology platform. Having looked at the options in detail, we believe Magnolia CMS offers the best solution."
Magnolia makes it fast and simple to produce flexible new web environments that can be integrated with existing websites and internal business systems, as well as with external media, information and services. Agencies and marketing departments can not only integrate campaign websites seamlessly into a company's existing web presence, but also deeper in the back office transactions and processes at the core of the business.
"For us, it is vital that digital creativity is no longer stifled by the technical limitations of a client's incumbent, legacy enterprise CMS or by a lack of capacity within their in-house IT department," continues Menges. "One of the most common needs we have found for large scale digital campaigns is the ability to scale up very rapidly and handle massive traffic peaks. Our clients do not want the cost and risk of accommodating this within their in-house web infrastructure."
To answer this need, ETECTURE@Ogilvy has worked with Magnolia on building a new implementation of the CMS that responds to traffic demands with near-instant scaling on Amazon Web Services (AWS) infrastructure. ETECTURE@Ogilvy has used its experience as an AWS Managed Services Partner to develop a set of process automation scripts that replicate live Magnolia instances on demand, without impacting users or ongoing processes within the system.
"Consistent and scalable customer experiences across any device are exactly what Magnolia is about", says Christopher Justice, Chief Marketing Officer of Magnolia. "From microsites to international product launches, ETECTURE@Ogilvy enables global brands to effectively engage large audiences and easily adapt to changing online user demands with a proven web experience management platform."
For ETECTURE@Ogilvy, Magnolia also opens up new possibilities for tighter integration with the core business functions behind global brands. Magnolia's Blossom module offers class-leading integration with the popular Spring Java development framework, which is widely used in the back-office applications at the heart of many large corporations.
"Magnolia allows us to take business logic - the essence of companies' internal business systems and what they do - and expose this in new, creative ways on the web", says Menges. "This allows us to develop new, more useful and more meaningful online brand experiences that connect to the technical heartbeat of the organisation."
About ETECTURE@Ogilvy
ETECTURE@Ogilvy, a web technology and software provider, is Ogilvy & Mather UK's technology arm. They combine end-to-end technical consulting and delivery capabilities, to create best-in-class digital solutions.
They define themselves as architects of the digital future who support, advise and deliver state-of-the-art technologies. The team is made of Software Developers & Engineers, Information Architects and IT Consultants divided into small and effective agile project teams.
About Magnolia
Magnolia is an open Java CMS that delivers smartphone simplicity on an enterprise-scale. The mobile-inspired HTML5 user interface works through customizable, task-focused Apps, a notification stream called the Pulse, and a system of Favorites for quickly accessing the workspace. Magnolia CMS allows organizations to orchestrate online services, sales and marketing across all digital channels, maximizing the impact of every touchpoint.
Magnolia's open-source technology, support of open standards such as CMIS and JCR, as well as integration with the Spring Framework, enable developers to unlock back-end systems and third-party applications.
Magnolia CMS enterprise customers include: Al Arabiya, Allianz Group, Atlassian, EADS, Foxtel, Generali Group, Migros, Pirelli, REWE, Sony and TeliaSonera. Magnolia is used in more than 100 countries across the world, by governments and leading FORTUNE 500 enterprises.
Magnolia International Ltd. is the creator of both the Open Source Community Edition and Enterprise Licensed Editions of the Magnolia CMS. Full global service, support, implementation, consulting and training for enterprise clients are delivered by Magnolia in collaboration with its international network of qualified partners. Find out more about Magnolia at: http://www.magnolia-cms.com