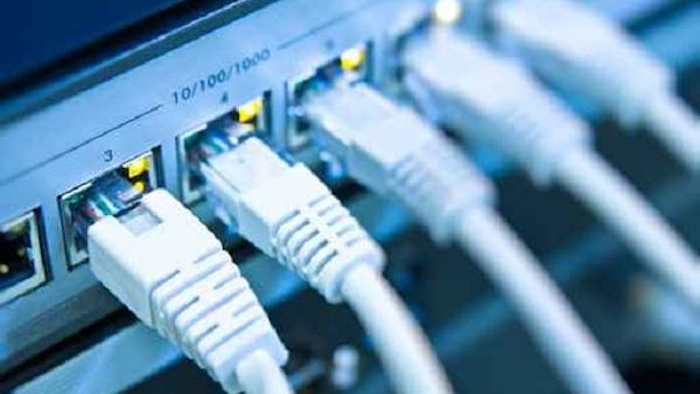 An effort to improve access to broadband Internet in rural Iowa failed in the Legislature this spring, but Gov. Terry Branstad is optimistic that a revised proposal can succeed next year.
Branstad, who is running for a sixth non-consecutive term, has offered a rebooted version of his broadband proposal, which he'll pursue if re-elected. It's dubbed "Connect Every Acre" and among the goals is to focus on farmland and to provide incentives to get broadband infrastructure into areas with profitable agricultural operations.
"We hear from farmers and manufacturers that Iowa lacks cell coverage in the fields," Branstad said, noting that modern farming tools utilize the Internet. "This equipment today is so sophisticated. If we don't have high speed Internet for every acre in Iowa, we're missing out on opportunities."
Legislation seeking to expand Internet access in underserved parts of Iowa suffered a surprising defeat in the Republican-majority state House last session. The bill was designed to entice telecommunications companies to increase broadband service to unserved and underserved areas through income and property tax breaks. It failed in a 51-44 vote, with nine Republicans and 42 Democrats voting against the proposal.
Lawmakers raised concerns that the bill offered too many tax breaks to telecommunications companies without setting enough specific requirements.
"There was a bunch of other things that would have provided tax credits or tax incentives without anybody having to do anything," said Rep. Guy Vander Linden, a Republican from Oskaloosa, who opposed the bill even though he said rural Iowa needs better connectivity.
Tax breaks included in that bill would have cost the state an increasing amount over the years, starting at $1.4 million in lost revenue in the fiscal year that started July 1, 2014, and rising to $7.5 million by in the fiscal year that starts in July 2020. Local governments also would have lost tax revenue.
Democratic Rep. Scott Ourth, of Ackworth, voted for the bill. He said it was a good start to help people like him who can't get broadband Internet.
"I wanted to get the process started because I think it was a really good idea for rural Iowa," Ourth said.
Both Ourth and Vander Linden said they were prepared to work on this issue in the next session. Branstad said he didn't have specifics on how the bill would be structured but that it could include similar tax breaks and perhaps more incentives.
"Big change like this doesn't happen easily," Branstad said.
About 24 percent of Iowa households don't subscribe to home broadband service, either by choice or lack of availability, according to data released in October 2013 by the Connect Iowa initiative, which seeks to increase Internet access. In rural Iowa, about 30 percent of households don't subscribe. More than 113,000 school-age children don't have access at home, and 143,000 Iowans are dial-up users.
Amy Kuhlers, the Connect Iowa program manager, said expanding broadband technology in rural areas can be challenging since there are a limited number of residents and not all are seeking the service.
"A lot of our rural towns have an older population that have never adopted. It's hard to make a business model when a good portion of your population is not going to adopt," Kuhlers said.
She said she was hopeful the state would keep improving access, noting "broadband is a common denominator. It's the equalizer that can help make our rural communities equal on a global scale."