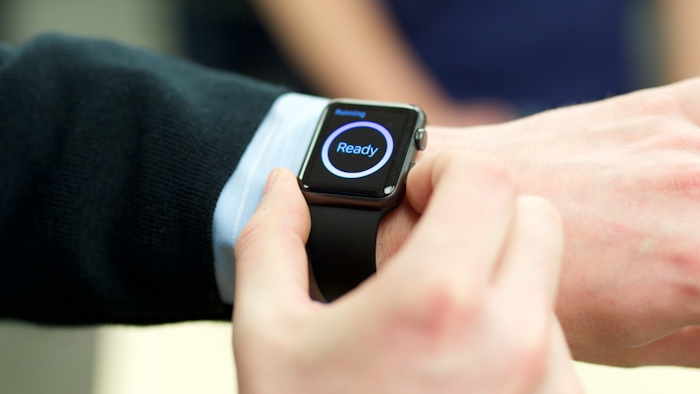 Apple Watch users with tattooed wrists have been experiencing some connectivity problems, due to the ink obstructing the watch's view of their veins.
According to iMore, users on social media reported heavily inked skin seemed to prevent the watch from accurately reading their heartbeats as part of its fitness tracking capability. Apple addressed this repeated concern in a support article, saying that the green LED lights paired with light-sensitive photodiodes are the source of the hitch. These lights detect the amount of blood flowing through the wrist, enabling the heart beat tracker. They flash hundreds of times per second to calculate beats per minute, but the ink in a tattoo can make it difficult for the lights to travel through the skin, reducing the accuracy with which the watch detects changes in the veins.
The watch needs to be fitted just right on one's wrist – "snug but comfortable," Apple says. But other factors can affect how accurate the heart rate tracker can be. Natural changes in skin perfusion, or how much blood flows through the skin, could also keep the heart rate monitoring function from working in the cold.
"Permanent or temporary changes to your skin, such as some tattoos, can also impact heart rate sensor performance," Apple wrote. "The ink, pattern, and saturation of some tattoos can block light from the sensor, making it difficult to get reliable readings."
iMore found that solid, dark tattoos have the most disruptive impact on the high-tech device. Black and red ink could make the heart rate measurements misread by 196 bpm, or, the watch could fail to recognize skin contact entirely.
Partially inked wrists, tattoos in light colors such as yellow or orange, or heavy scarring could also interfere with the readings.
So far, it seems like the effects vary widely from person to person, and having a tattoo doesn't mean one might have to swear off the Apple Watch entirely. iMore suggests trying  the Watch out on the wrist one plans to use, or turning off Wrist Detection.