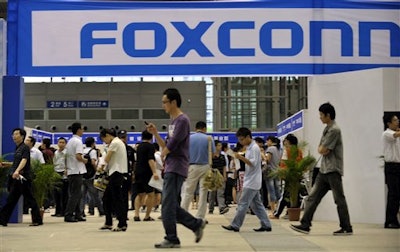 WASHINGTON (AP) -- A labor group Apple Inc. joined to assess working conditions at three manufacturing plants in China, where its products are made, says conditions are improving. But employees are still working more hours than the country's legal limit.
The Fair Labor Association said Thursday that Apple's largest supplier, Foxconn, has made all recommended improvements to working conditions that were due by the end of December.
The group says there have been "notable increases" in workers' participation in union committees. Foxconn has reduced working hours, though not enough to comply with the Chinese legal limit of 49 hours per week. Foxconn is scheduled to do that by July.
Foxconn is also known as Hon Hai Precision Industry Co. Apple joined the Fair Labor Association in January 2012.