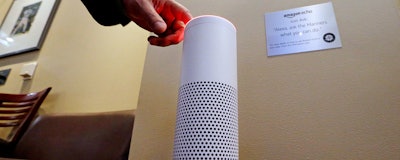 The Internet of Things (IoT) is poised to have a significant impact on the way manufacturers run their shops, manage their operations and make decisions. It seamlessly connects objects, people, processes, systems and facilities. This connectivity delivers data to the organization, helping facilitate valuable insights at all levels of the business to improve efficiency and productivity. It also fundamentally changes the way employees operate on the factory floor. Manual processes are replaced by automation. Wearable technology enables workers to gather and receive data hands-free as they move around the plant. And soon, voice-activated digital assistants will keep workers up-to-date on production.
Getting Started
To take advantage of IoT in manufacturing, known as Industrial IoT (IIoT), it is important to first create the foundation of a connected manufacturing environment. This means linking your ERP system to other systems on the shop floor, business processes, extending to customers and the supply chain, smart products and sensor devices, and people. Most connected manufacturers rely on a cloud-based system to centralize multiple data sources which can be correlated and analyzed to support both operational and business decisions.
Once that foundation is in place, connect machines and devices to gain incredible insights directly from the shop floor. Connected devices can, for example, illustrate the performance of a wire EDM machine based on the quality of cuts, or a shift's efficiency can be determined by tabulating how quickly labels are produced. Historical performance data can be analyzed to see how the same machine is performing over time. By looking at machine performance in the context of other sensor data including temperature, humidity, vibration, and time of day—operators can determine, for instance, if a machine runs more slowly at a particular humidity level. Businesses with multiple manufacturing sites can compare the performance of multiple plants, analyzing data that can be used to improve performance.
Finally, plan for the data that you need. What can help your machine run more efficiently? Is there a quality check process that could be automated? You can use connectivity to measure the quality of your products, identify where raw materials are housed, and see how much or many products each of your lines is producing. The big idea is to start small.
Collect Information in the Right Place, at the Right Time
Manufacturers that are already implementing IIoT are doing so in a variety of ways. Almost anything that has a port can be connected. Today we are seeing manufacturers collect data with multiple devices, from machines to smart thermostats to pressure gauges.
MFC Netform is a metalforming manufacturer of components used for powertrains in automotive and agriculture. The company uses coldforming, relying secondary processes such as broaching, to further form parts. Coolant is then used during the broaching process to produce burr-free splines and dent-free bearing surfaces while protecting the machinery and preventing any debris from damaging the final product. It has learned that if the coolant is contaminated, or the coolant filter is dirty, then quality – and the bottom line—is impacted. Instead of relying upon a manual quality check, the company uses IIoT to monitor coolant telemetry. Sensors measure coolant pressure before entering the filtration system and after, as well as the flow of coolant per minute. By automating these readings, it is able to detect problems with the coolant and filter in real-time, helping improve quality and efficiency on the shop floor.
Workforce Empowerment: The Next Frontier
Manufacturers today are doing more with fewer workers. It's estimated that there are 6.3 million unfilled jobs in the U.S., with manufacturers attributing the inability to fill open positions to a skills gap. Companies are being forced to do more with less, and some companies are turning to technology like wearables to make operators more effective and efficient.
Voice activation was a hot topic at major electronics show CES 2018, and it will continue to be an area of interest for industrial applications. With devices such as Amazon's Alexa gaining traction in the consumer market, voice-activated devices are now gearing up for prime-time in manufacturing and other industries. On the shop floor, we're exploring voice command-enabled wearables to enable operators to be more mobile and work hands-free.
Manufacturers looking to start exploring IIoT don't have to look far for real-world examples. A solid foundation, a specific use case and an understanding of the kind of information that can move their companies forward will help them take advantage of the next evolution in manufacturing technology.
Jerry Foster is CTO of Plex Systems.