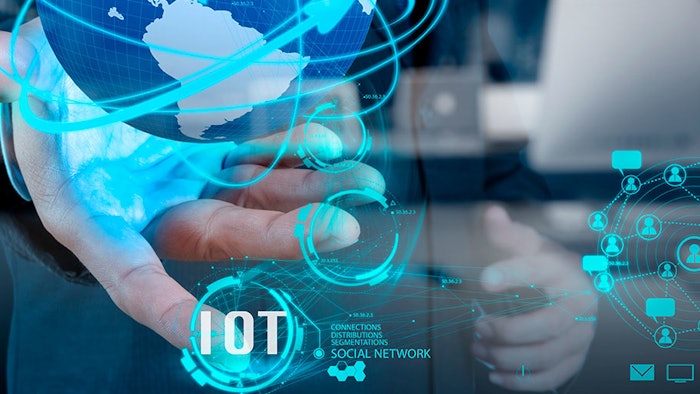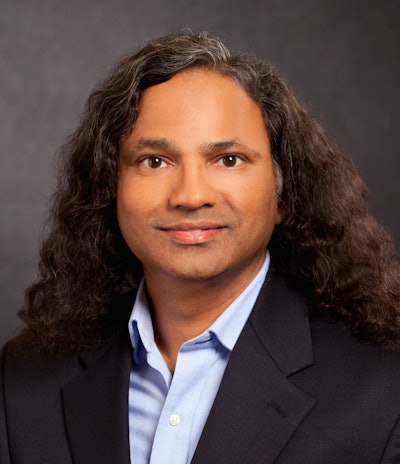 Digital Transformation is here, and it is creating new opportunities for many industries. Manufacturing and supply chain are leading the path for digital transformation primarily through the adoption of the Internet of Things (IoT) technologies. IoT-enabled devices are growing exponentially and represent opportunities for organizations to manage, interpret and leverage vast sources of data. IoT solutions enable businesses to deliver innovative new services faster and with less risk to their customers, and deliver a true lasting competitive advantage.
The IoT is clearly the latest tool in the arsenal that organizations use to gain the differentiating advantage over their competition. IoT can deliver this competitive advantage in multiple ways, ranging from simpler optimizations in the bottom line to highly sophisticated business transformations. Let us look at various ways in which IOT is helping business become more competitive in today's demanding market.
Eliminating Blind Spots
A common challenge traditional supply chains are currently facing is the lack of real-time visibility into their processes. While these organizations have spent millions on acquisitions and implementations of ERP and SCM systems, they still don't have an up-to-the-minute picture of what is happening in their manufacturing plants. Business-crucial KPIs such as Overall Equipment Efficiency (OEE) are calculated and reported manually.
IoT systems can provide out-of-the-box, real-time dashboards with customizable KPIs to provide instant visibility into the manufacturing process to support timely decision making, and eliminate the blind spots that plant operators have.
Bridge the Gap
Many organizations still have silos between their Operations Technology (OT) or Line of Business groups and the Information Technology (IT) group. IoT brings together these two groups in a connected world where the OT processes such as manufacturing work seamlessly with IT processes such as personnel records such as trainings, and shift assignments. CFOs who look at equipment acquisition costs and depreciation schedules, plant managers who are responsible for production yield and quality, auditors who look at plant safety, and the maintenance manager responsible for upkeep of the equipment can get access to a consistent set of data due to this OT/IT integration through an IoT system.
Automation
Manual processes used in the organizations hurt them in multiple ways. In addition to the labor costs for executing manual processes, there are two other prominent costs that are often overlooked: (a) the time wasted from the time of detecting an event to entering and approving the action costs organizations dearly in lost productivity; and (b) the cost of errors made in the manual processes.
The IoT eliminates these costs by automating the event detection and processing, and by automatically triggering the appropriate workflows in the backend systems.
Smarter Decisions
Machine Learning and artificial intelligence (AI) techniques applied to the IoT data enables organizations to make smart decisions quickly and efficiently. For example, an organization can quickly react to changes in customers' buying patterns by automatically triggering a re-calculation of the sales forecast and planning the manufacturing, procurements, warehousing and transportation processes to accommodate for the updated forecast.
These organizations can clearly out-execute their competitors that are slower to adapt to the ever-changing market landscape.
Servitization
The most sophisticated organizations can re-invent themselves to create new/additional business models. Some companies are changing their business models from selling products to selling the same products as-a-service. For example, instead of selling an HVAC system, they can sell heating and cooling a building as a service. This "servitization" presents the biggest opportunity for organizations to quickly and easily build a sustainable competitive differentiation.
The Journey
While most C-level executives agree that they need to have an IoT plan, only a few of them have a concrete action plan in place to drive IoT based transformations. One of the common questions many organizations face about getting started with the IoT journey.
Organizations can realize the potential of IoT for their business in three steps. The first step is often connectivity. They need to connect their assets, production equipment, fleet vehicles to an IoT system and drive the ROI through remote-monitoring/asset-tracking user-cases. This allows organizations to react to events/incidents. Once this system is implemented, the next step is to develop smarter insights through the use of event processing, machine learning and artificial intelligence. This step provides a significant business benefit because it allows the organizations to be proactive, and they can respond to events even before they occur. Use-cases such as Zero Unplanned Downtime or Continuous Production are frequently enabled at this step. The final, and the most important step is to blend these insights obtained through the IoT system into the business operations. This step provides the real transformative business benefits such as servitization. It is at this step that companies realize the full transformative potential of the IoT.
As supply chains continue to implement and integrate IoT technologies systems, businesses will become more agile and quickly adaptive to the fast changing industry landscape. IoT, cloud, end-to-end solutions, and other emerging technologies can help organizations develop a very defensible differentiation to help stay ahead of the fast-paced competitive market today and in the future. Companies that invest in IoT technologies today are the companies that will be successful in the next decade.
Atul Mahumuni is Vice President of IoT SaaS Applications, Digital Twin and IoT Analytics at Oracle.