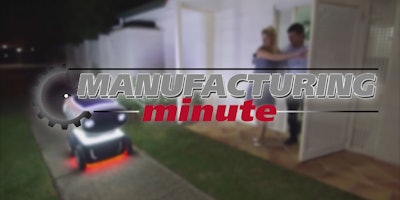 Last year we told you about Domino's purpose-built pizza-delivery vehicle called the Domino's Delivery Expert (DXP) with a built-in oven to keep your pizza lava hot. Now the Fastfood pizza chain has teamed up with Australian startup Marathon Robotics and turned a military robot into a pizza delivery droid in New Zealand.
Described as the first autonomous pizza delivery vehicle, the three-foot tall robot uses an array of sensor to avoid obstacles, can travel 12.5 miles on its battery pack before needing a recharge and can carry 10 pizzas in its heated compartment. After placing their order, customers are given a code to unlock the robot's pizza compartment when it arrives.
SO, WHAT DO YOU THINK?
This isn't the first time we've seen autonomous robots for deliveries. Do you think robots of this nature make sense? How do you see them impacting the supply chain?
Email us or leave your comments below.