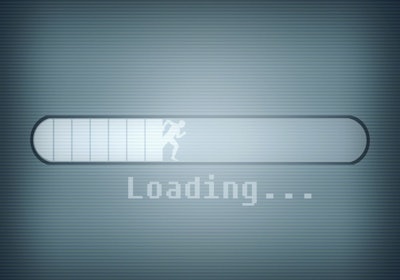 Sears. Circuit City. Borders.
What left them in the dust? For one thing, a failure to embrace digital transformation.
The fates of those companies serve as a powerful, cautionary tale for other companies. In a recent worldwide survey, nearly nine in ten executives say their companies have two years or less to make significant progress in digital transformation before their business begins to suffer financially. Moreover, 59 percent think it may already be too late to avoid falling behind competitors.
Digital transformation will play out differently in every company and industry. Yet the biggest obstacle is amazingly consistent: company culture.
Large, long-established companies need to root out corporate values and behaviors that may have brought success in the past but can sabotage even the best digital strategy. In their place, they need to build a corporate culture with three new elements.
#1: Act like a start-up
Believe it or not, the biggest obstacle to digital transformation isn't technology. Instead, look to values like risk-avoidance and fear of failure – holdovers from the pre-digital days.
A few years ago, the currency-exchange company Travelex hired its first-ever digital officer. The company has since made a real commitment to removing the stigma of making mistakes. Employees now feel encouraged to talk openly about failures and lessons learned. Moreover, they have adopted a new mindset toward achieving digital transformation – one that incorporates attributes from the start-up-heavy software industry, like aiming for "minimum-viable" products instead of perfect ones. Agile methods allow companies to innovate quickly, get user feedback and keep making incremental enhancements.
Travelex's newfound openness to experimentation helped lay the groundwork for one of its most successful products: Supercard. A combination credit card and mobile app, Supercard eliminates the foreign transaction fees that card users often pay when traveling internationally – thus removing the "foreign-ness" from these transactions. But until Travelex ran a trial marketing campaign, it lacked clarity about whether the new product met an actual consumer need. Within 36 hours of launching the app, 100,000 people downloaded it, crashing the server. The company knew it had a winner.
#2: Keep eyes, ears and a brain close to the ground
Over the next few years, digital disruptors could displace up to 40 percent of incumbent companies. To stave off threats and seize opportunities, many businesses will have to rethink how they monitor the pulse of their customers – swiftly and accurately.
Now in its third decade, Haier is the world's largest manufacturer of home appliances like refrigerators and washing machines. Haier's open innovation platform, HOPE, connects users, suppliers, investors, researchers and entrepreneurs. Big companies such as Bayer and Dow Chemical pay to use HOPE, where they and others discuss new technologies and trends, pose challenges and invite others to submit solutions. The online platform serves as Haier's extended eyes, ears and brain, while giving this older company a direct line of sight to potential business threats and opportunities.
As just one example of HOPE's success, 287,000 people contributed to its post, "What makes you mad when you cook in the summer?" The suffering that comes from profuse sweating took the gold. Just four months later, the company introduced the Smart Refrigeration Kitchen Ventilator. The device's smart refrigeration and sensing technology provide cool air – just like an air conditioner – within a few minutes.
#3: Blur the lines
Traditionally, companies have guarded their external boundaries to protect resources from seeping out and interlopers from creeping in. But digital transformation requires blurrier corporate borders.
L'Oréal had already led the cosmetic industry in research and innovation. But a few years back, the company added an R&D Lab in San Francisco to tap into the region's digital talent. And in 2016, L'Oréal began partnering with Founders Factory to incubate select startups and launch two beauty-tech companies annually. Perhaps the most powerful message the company sent to its workforce and investors was when it recruited an industry-outsider as its first digital officer, reporting directly to the CEO. Then, it hired 1,600 digital experts and dispersed them throughout the organization. All of these changes communicated a shift in L'Oréal's culture, placing greater value on its external ecosystem and collaborating across borders.
L'Oréal's cultural shifts have led to endless digital success stories – among them, Makeup Genius, an app that uses a phone's video camera to allow a customer to try on hundreds of makeup products before making a purchase. Since its introduction in 2016, Makeup Genius has garnered 20 million downloads.
The fundamental values that leaders convey through their words and actions, and the employee behaviors that get rewarded rather than punished – these are the messages that shape corporate culture. To succeed at digital transformation, companies need agility, including tolerance for making mistakes; hyper-vigilance to rapid changes in the environment; and openness to outside partners, ideas, and talent. By no means does this trifecta address everything, but companies that operate on these principles have a headstart on the road to digital transformation.
Dr. Mary Young is principal researcher for human capital at The Conference Board, where she focuses on digital transformation's human capital impacts, big data and human capital analytics, and strategic workforce planning.